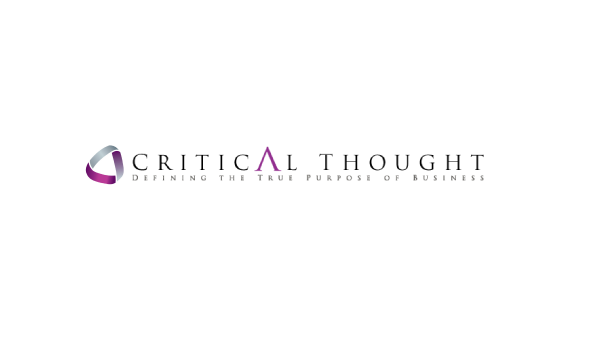 Rhodes > Critical Thought > News Slider Feed 2
The New World Disorder: Business survival in a post-rational South Africa
Date Released:
Mon, 19 September 2011 15:45 +0200
By Ron Weisennberg, Non-Executive Chairman at Micronized SA Ltd
In an Eastern Cape town, there is a private school, established in 1855. Under the new morning sky, pupils congregate around the flag for the raising ceremony. The sacrament is both uplifting and grounding. Over the past century and a half, five different flags and at least three national anthems have graced this quaint ritual.
Like generations before them, little thought occurs that either the flag they honour or recited verse will ever change. The school is thriving. The sustainability and business model cleverly adopted by the school is the content. Whether in a small town at the tip of Africa, a Boardroom or a National Legislature – the context of this sunrise ritual plays out in our daily endeavours.
A forty minute drive to the coast finds a beach hotel recently adapted to the post-rational South Africa. Nestled on a river mouth, the cottage seaside resort has just completed 12 months of excellent business. A vacation setting upgraded by a 180-room conference venue investment. The duty manager proudly admits to the hotel having been full for the year.
Pressed further, he acknowledges that except for a single week (when a car hire company conducted a sales conference), the venue has been solidly booked by Local, Provincial and National Government. The family vacation substituted by spending the family taxation. Between Bosberade, Indabas and Legotlas, "Talk-tourism" is a growing business – unique to a Southern African contextual culture steeped in the oral tradition.
The landscape between the private school and the seaside conference resort is dotted with the remains of dozens of discontinued kaolin mines – the substantial ore reserves still apparent. A quarter of a century ago, some 16 mining operations distributed tens of thousands of tons of kaolin annually throughout South Africa and beyond. A local ceramics factory was an integrated consumer.
The factory has closed. The railway station now lays derelict, save for a front office section occupied by a local social association. No freight trains run anymore – the track to the coast unserviceable, with missing sections, presumed stolen. Of a once vibrant industry, only two Kaolin mines remain, one of which operates 3 days per week. A mining industry sterilised by statute, no longer supplying local manufacturers and industries beyond. This is part of the content of our times.
The past has tended to be a good predictor of current events. The past also enjoyed the benefits of logical dialogue and mostly rational solutions. No more – welcome to Post-rational South Africa, where the level of adaptation to the context and content of our times determines the sustainability prospects of a business.
Education, social, service and support industries may be able to innovate and take advantage of the growing consumption based socio-commercial climate. Complexity, compliance and statute are fertile soils in which these sectors currently thrive. But what of the South African manufacturing, mining, agricultural and extensive industrial base – the foundation of an industrialised economy on which the services and support sectors feed?
In recent years, the world has immersed itself in the extreme, the unknown, and the highly improbable. Combine this with the insatiable appetite of legislators to add complexity (costs) and the methodical layering of ideology onto business systems and we face exceptional challenges.
Why then is the majority of our strategic time spent on engaging in small talk, focusing on the known, and the repeated? The extreme and irrational event is no longer the exception . We are compelled to accept our New World Disorder as a starting point, rather than the end game.
South Africa's legislative march toward systemic complexity is further obscured by an unresolved past and a lack of decisive leadership. Talk-tourism aside, there is a dearth of critical engagement on the part of the elected rulers. Elections have become auctions of promises. The public is informed consistently of the challenges, yet solutions and implementation remain mostly theoretical and mired in competing ideologies.
Since the advent of Democracy in 1994, the South African Parliament has passed well over 1000 pieces of national legislation, much of which adds layers of complexity to simple issues. In the known history of our universe, systems that tend toward complexity are unsustainable and ultimately succumb.
The majority of South African businesses are highly stressed and (industry in particular) operate in survival mode. Regrettably, in the hierarchy of commercial necessities, short-term survival takes precedence over longer-term sustainability.
To address this constructively, a mind shift is necessary; to consider every business decision based on the complexity of the environment in which it operates. The mind shift also includes accepting the Post-rational environment for what it is.
Business is largely on its own and compelled to engineer its own unique set of solutions. Organised structures such as Nedlac are designed to bring the interests of government, labour and commerce into alignment. In reality, they are the sad tale of two foxes and a chicken debating over what they should have for dinner.
Businesspeople need to revisit the view that government provides the environment in which business can flourish. That is yesterday's perception.
In truth, government is providing the environment – but not an enabling one. Furthermore, the sense that in times of crisis, leadership and direction is the preserve of the elected rulers should be seen as an empirical fallacy and dangerous. Together with the legislative and regulatory tools, rulers require the aptitude and abilities to enable growth and opportunity.
Confused with the difference between equality of opportunity and equality of outcome, the South African agenda of social engineering knows no bounds. In as much as equality of opportunity is a fundamental human right, equality of outcome is a staged human wrong. Consider some of the more obvious parallels between the state-sponsored and commercial environments.
A split second entry on a computer keyboard confirms a transaction, yet legal redress can take years. Business is dynamic – a supply contract lost is immediate, but any reduction in employee numbers is a long and frustrating process. Business and commodity cycles happen in the now, yet regulatory and bureaucratic hurdles impose timeframes which often sterilise opportunities.
South African regulatory control of the cornerstones of cost inputs has resulted in inefficiencies balanced by enforced price increases. Services and public sector economy components are growing whilst industrial South Africa is in a phase of rapid dis-employment and de-industrialisation. Instead of promoting foreign direct investment, surely the emphasis on preserving and maintaining what industry still exists should be paramount?
Not all industry is stressed, however. Certain business sectors have levels of immunity to the vagaries of Post-rational South Africa. In mining, the chrome (ore) and platinum segments are currently sustained through global resource exclusivity. Coal supply to the thermo-electric power stations is shielded by geographical proximity to a vital customer.
The fuel energy sector is sustained by exorbitant levels of regulation, lawful cartels and protection. The motor industry, through high levels of taxpayer-funded subsidies and incentives. Administered costs, where the State is both arbiter and owner, include toll roads concessions, port, rail and airport management.
This incomplete list begs a rhetorical question. Which of these businesses would be sustainable in a free and deregulated market?
Source:.