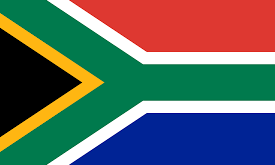 Rhodes > Critical Thought > News Slider Feed 3
Now Fly South Africa, Fly
Date Released:
Wed, 24 October 2018 09:59 +0200
My first day in the Cyril Ramaphosa era was just fantastic. South Africans were laughing and smiling again. And if you are a lecturer that is worth a great deal. The negative vibe that has greeted me around South Africa over the last two years has just been awful. 'When-we's' everyware!
I haven't written much in the last two years. Maybe I have been too frightened to be my old self. I hope that's going to change in weeks to come.
I find it incredible that it is not 12 months since Gordhan was fired for doing his job properly. I thought change would happen someday. But never so soon. A year ago I thought it would take 10 years to recover. Now I say just 12 months.
When the EFF entered parliament for the first time, Max du Preez wrote that we should welcome them. And how right he was. Their unrelenting pursuit of their mission has been fantastic and made a huge contribution to ending the Zuma administration.
All South Africans have made a contribution through their outrage. The nuke deal, SAA bailout, national treasury capture and more showed that we are not the spineless lot some took for granted.
But all the negative talk continues…..
Some say it will take years for SA to recover. No! The problems are exposed. We don't have to look far for solutions.
Others say Ramaphosa can't do it. They forget…
• Ramaphosa was driven into a political yet lucrative wilderness, not for lack of talent. A more probable reason was that he represented a threat to Mbekiwho, like so many other leaders in history just don't like any talent near them.
• It was Ramaphosa who wore everyone down to the point that they finally settled a new constitution for SA in 1994. Although Roelf Botha claimed to have had a hand in it. Whatever, it was a master politician at work.
• It would have been all too easy for Ramaphosa to retire any ware in the world and enjoy his millions. I would have just that and so would most of us. But no, instead he has taken on a very cunning thug of a president and ultimately won the day.
• The international community respects Ramaphosa and will perhaps forgive the foolishness of the last few years and cut SA some slack.
South Africa has a second chance now. And we are damn lucky to get it.
Some have written lists of what Ramaphosa needs to implement immediately. It's far more basic than that.
The essential ingredient of happiness is not money, it is simply self-fulfillment. In my context nothing makes me more happy giving a good lecture, not even the money. Although that's easy to say from as a privileged South African.
If Ramaphosa can somehow lead South Africans and make people feel that they are achieving something that will do the trick. The smiles and laughter that make South Africans great will return and with them bring economic recovery, tax collections and more.
Ramaphosa is our only hope of repeating the rainbow nation. But only if South Africa wants to pick itself up and get back to work. We have done it before and we can do it again.
Natural resources, taxes or even a bailout from the World Bank are not the essential ingredients. A better understanding of what constitutes good governance in both the private and public sector can achieve far more. After all we haven't only lost billions through bribery and corruption. Estimates are that Steinhoff debacle will cost R150 billion. And we are only looking for around R50 billion more in next week's national budget.
Source:Critical Thought