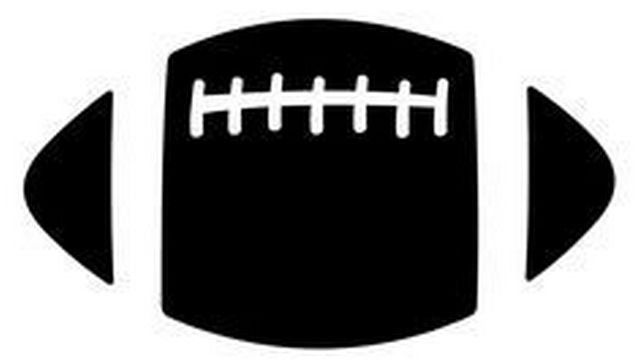 Rhodes > Critical Thought > News Slider Feed 3
Sweeping the Shed
Date Released:
Mon, 1 February 2016 13:45 +0200
By Professor Owen Skae, Associate Professor and Director of Rhodes Business School
Loosely translated it means, "When you are pointing your finger at somebody, remember there are three fingers pointing back at you!"
It is all about taking an honest, hard look at ourselves; checking our tendency to blame others, and making sure that we do not allow arrogance to blind us to our own errors in our haste to point out everyone else's.
Arrogance and blaming others has regrettably become something of a national sport in every aspect of South African life, from politics to business to rugby. The problem is that this can only lead to our undoing because it does not build a nation.
I want to use an analogy about the All Blacks to explore this, based on an excellent article written by Mark Keohane in Business Day on 2 November 2015.
He explains that when the All Blacks lost to France in the quarterfinals of the 2007 World Cup, Captain Richie McCaw said the time had come for the entire squad, the players, the coaches and the administrators to look inward.
McCaw said that blaming the referee or anyone else was not going to help them to succeed. What they needed to admit "with damning honesty" is that arrogance had been their undoing, and that he, as the captain, and the coaching staff, had failed in their leadership.
Richie McCaw knew what it is like to lose the World Cup, and he also knew that if they wanted to be the best in the world they had to change their attitude and their approach, which they did with total commitment and humility.
Within four years of losing the 2007 World Cup, they rose to become the world's greatest international team, and they have held this position ever since.
How did they achieve this? In his book about the All Blacks, titled 'Legacy', author James Kerr explains that egos and fame had to be left at the door and, in its place they adopted core values of selflessness, responsibility and accountability, epitomised by their practice of 'sweeping the shed'. Leadership has been transferred onto the players who make decisions in the best interest of the team.
After each and every game, the All Black players sweep the locker room themselves, making sure that every last piece of grass, tape and mud is cleaned. "Sweeping the shed is all about doing it properly so that no one else has to; it is about leaving a legacy that goes beyond them and the present moment," says Kerr.
Literally and figuratively, the All Blacks strive to ensure that whatever they do, everything is in a better state than it was before they came into contact with it. Hence for some people it was no surprise that Sonny Bill Williams gave his medal away.
South Africa has much to learn from this.
Let's consider for a moment the open letter to South Africa before the 2015 World Cup that Oregan Hoskins, the President of the South African Rugby Union (SARU), wrote: "No one needs to lecture us about the importance of transformation – we got there long ago."
In the same letter he wrote that in KZN, Limpopo, North West and Mpumalanga, only 3% of boys have access to rugby to school, and that the statistic is not much better in the Eastern Cape, Gauteng, Free State and Northern Cape, where only 5% have access.
"If you don't start at school you will never become a Springbok," he says.
"Our game thirsts for outstanding players and whether one emerges in a township school or from a traditional rugby school you can be sure the system will find him and nurture him."
My question is 'who is the system'? Who is taking responsibility for this? The system is clearly not doing its job if in the 2015 World Cup squad of 31 players, only eight black players were considered good enough to be selected.
Which is why statements like "we got there long ago", even if well intentioned can easily be interpreted as arrogance. Following on this, anyone who comments on Springbok rugby and SARU's modus operandi is readily shot down.
In 2014, Archbishop Desmond Tutu, for whom I have the utmost respect, said that the Springbok team is still too white. Instead of listening to him, he was attacked by the internet trolls and told he should keep his nose out of rugby.
Nevertheless it has been highlighted in a study undertaken by UCT graduate, Jacques Du Toit that black players were consistently under-represented in game time over the period 2007 – 2012.
The lack of game time given to the Springbok players of colour in the World Cup matches raises questions as to whether Du Toit's findings are taken seriously or not. As part of this we need to question whether a perfect opportunity in the 3rd/4th playoff of fielding a young, talented, diverse team, with the 2019 World Cup in mind, wasn't missed.
Which brings me back to Hoskins' comments that if you don't start rugby at school, you will never become a Springbok.
If we look at the Eastern Cape alone, it produces a considerable number of skilled black schoolboy players who should be rising through the ranks to all the way through Varsity Cup, Currie Cup and beyond? Why, therefore, is money not being invested in nurturing rugby in the Eastern Cape? Instead, other schools, often from other provinces, are allowed to poach youngsters from schools like Dale College.
How does this allow for Eastern Cape rugby to be rewarded for transforming rugby at grassroots level? How is it that the Southern Kings are in a state of disarray as they prepare to return to Super Rugby in 2016? Something is fundamentally wrong, with 'the system'.
All sporting codes, government departments and business, need to take an honest, hard look at their entire approach just as the All Blacks did in 2007, and collectively start sweeping the shed. The ingredients that have made the All Black team such a success, include honesty, humility, and self-examining leadership that admits and corrects its own errors, instead of pointing fingers at outside forces. The All Blacks' approach carries strong leadership lessons that we cannot ignore.
We can also learn from Japan who certainly didn't lament their country's shortage of rugby players before they went to the World Cup.
Don't get me wrong. I am a passionate Springbok supporter. But I also believe that by growing the sport and squarely addressing the transformational challenges that continue to bedevil us, it will unite us as a country, produce outstanding, diverse talent, and grow the love of rugby. Its significance in this regard cannot be emphasised enough. It doesn't have to be a zero-sum game because in sport, everybody who wants to play should be given the opportunity to do so and to excel. Those who truly love the game would surely want this.
After all, what could be more inspiring to us if we knew, just as New Zealand does, that the very best form players have been picked for the Springbok team and, most of all, that every South African is behind the team.
This article appeared in Leadership, Edition 367, February, 2016. It is reproduced with their permission.
Source:.