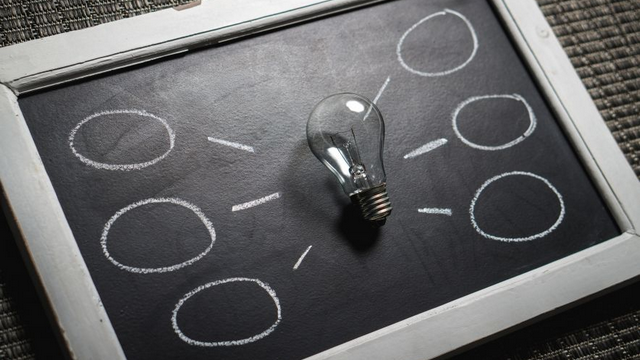 Rhodes > Critical Thought > News Slider Feed 3
The Challenge of Success
Date Released:
Wed, 4 November 2015 14:14 +0200
By Professor Owen Skae, Associate Professor and Director of Rhodes Business School
If we look at the most spectacular swan dives and meltdowns of the last thirty years, most were at one time almost as spectacular successes.'
This quote from the fifth edition of 'Corporate Governance' by Robert Monks and Nell Minow, sets the scene for the Volkswagen emission cheating controversy.
Cheating is not always as straightforward as we think. It's not about sitting in your office and thinking to yourself 'today I am going to cheat'. More often, whether you do or not, succumbing to the wider path originates with a blindingly off balance answer to the question: To whom do directors of companies believe they and their boards are accountable?
When I facilitate sessions with directors of companies I ask them this question, and what takes me aback is how many reply 'the shareholders'. This is not what is stated in the Companies Act or in King III, where in both cases it is clear that you are accountable to the company, and through the company to the shareholders. In relation to the stakeholders, the requirement is that you are responsible and responsive in how you engage with them. The stakeholders are the company's ultimate compliance officers.
Section 76 of the Companies Act 71 of 2008 clearly states that you must act in the best interests of the company, and with the degree of care, skill and diligence that may reasonably be expected of a director.
For me it raises concern at a deep philosophical level that people in senior positions have not internalised that they have a duty of care to the company and a duty to continuously act in good faith. If directors of companies understood this, we would not have the recurrence of high profile corporate scams and scandals where smart people heading highly successful companies make extraordinarily dumb choices.
In short, if you don't know to whom you are accountable, then how can you make proper decisions?
Monks and Minow put it this way: 'One factor that can make the difference between smart and dumb choices is corporate governance. In essence, corporate governance is the structure that is intended to make sure that the right questions get asked and that checks and balances are in place to make sure that the answers reflect what is best for the creation of long-term, sustainable value. When that structure gets subverted, it becomes too easy to succumb to the temptation to engage in self-dealing.'
The temptation to cheat or act in less than good faith then becomes embedded in the fabric of decision-making to such an extent that it becomes accepted practice, and the fundamental principle, notably to act in the best interests of the company at all times, flies out the window.
It would appear that far too many boards of companies, particularly when the company becomes successful, forget this fundamental principle. If they did not, what kind of insanity would inspire them to a) risk the long-term, sustainable value of their company in order to boost short-term profits, or b) try and cover up critical issues or errors in order to fraudulently boost sales and the share price.
Yet the auto industry has a litany of examples of doing just this, two of which are cited below:
Pinto: Despite evidence of safety issues with the fuel tank first emerging in 1973, it was only a after a number of explosions, deaths and court cases that Ford did a recall in June 1978 of 1.5 million Pintos built between 1970 and 1976.
Toyota: Despite complaints about the sticky accelerator surfacing in 2002, it was only in January 2010 that Toyota ordered the recall of 7.7 million vehicles after a number of crashes and deaths, the most highly publicised being that of an off-duty, California highway patrol officer who was recorded dialling into 911 for help after he was unable to stop his vehicle as it sped down the highway. He and the three passengers died.
Now we have the Volkswagen story. The key difference in this case is the level of cheating and deceit. I don't think that the above two set out to be deliberately deceitful; they did not deliberately design faulty vehicles, but this time around there was orchestrated deceit from inception. Time will tell as to exactly how this came about. Speculation suggests that the anti-emission trend could have affected the power of the vehicle. This would probably have had an impact on Volkswagen's sales and so a decision was taken to employ technology that could dupe the emissions test.
Was this justified? Well, let's look to some classical theories of ethics to answer this:
The Utilitarian School argues that the 'end justifies the means'; the Deontological School says 'right is right and wrong is wrong'; the Virtue Ethics School asks 'what would the virtuous person would have done?' – people like Nelson Mandela, Mahatma Gandhi, Thuli Madonsela and Mervyn King.
The utilitarian school might have gone with a 'Yes' on the basis that it was a short-term fix to buy time and in so doing it was presented as being in the best interests of the company, until a solution to the emissions problem was found.
However, the other two schools would have given it a resounding 'No'.
In my book, this emphasises the need for corporate leaders to take all decisions from an ethical mindset, based on qualitative corporate governance. Mervyn King and the Institute of Directors certainly do; they challenge all boards of companies to base their decisions on a few pertinent questions, four of these being:
Is this in the best interests of the company?
Is the communication to stakeholders transparent?
Will the decision result in the company being, and being seen to be, a decent citizen, and as acting responsibly towards, and responsibly to its stakeholders?
Does this decision amount to good stewardship of the company's assets?
Even if you are not a scholar of ethics, these four questions all point to a 'No' where the Volkswagen decision was concerned, consistent with the Deontological and Virtue Ethics School.
The cold reality is that Volkswagen's Board (not Volkswagen) did not take the 'No' decision, and in so doing they have destroyed the value of the company; the stakeholders have passed moral judgment on the company; and the stock market has questioned its financial sustainability. The company has lost trust and no amount of money can buy it back. All of this for a short-term 'ends justify the means' approach.
Why they made the decision to cheat can be traced to some – if not all – of the deadly corporate sins: Fear, Greed, Pride, Arrogance and Sloth.
Which brings me back to my starting point: Volkswagen's success was their biggest challenge, and now they risk joining the ranks of the swan dives and meltdowns.
In conclusion, let me say that history is a useful subject if we take note of what has befallen others. Abraham Lincoln, famously said, 'You can fool all the people some of the time, and some of the people all the time, but you cannot fool all the people all the time'.
The statement was true then and it is even truer today!
This article was written by Professor Owen Skae, President of the South African Business Schools Association (SABSA) and the Director of Rhodes Business School.
Professor Skae writes in his individual capacity and hence the views expressed are not necessarily those of SABSA or the member schools. For more information on SABSA and its members, visit its website www.sabsa.co.za
This article appeared in Leadership, Edition 365, November, 2015. It is reproduced with their permission.
Source:.