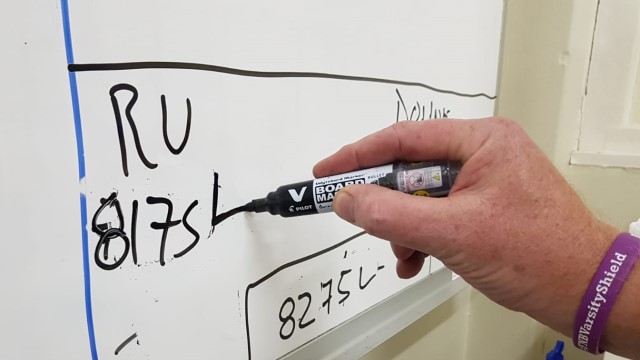 Celebrating our generous donors and partners in sanitiser production
Rhodes University Vice-Chancellor, Dr Sizwe Mabizela, today expressed 'deep gratitude' to the institution's donors who have been providing raw materials for the sanitiser production initiative.
The four main contributors so far have been the National Research Foundation (NRF), the Eastern Cape Provincial Government, the South African Institute for Aquatic Biodiversity (SAIAB) and Enterprise Ethanol.
"Without these partners, we would not have been able to produce as much sanitiser and distribute as widely as we have had the privilege to, across our province," Dr Mabizela said.
Over 8000 litres of sanitiser have been manufactured by Rhodes University to date, at no cost to distributors or recipients. Some of the beneficiaries of the sanitiser include:
Hospitals, health services and vulnerable spaces
Eastern Cape Department of Health
Fish River Quarantine
Fort England Hospital
Emergency Medical Services in Port Elizbeth
Sundays River Valley Hospital
Nkqubela TB Hospital
Chris Hani HIV/TB Hospital
Empilweni TB Hospital
Grey Hospital
Butterworth Hospital
Nkambela TB Hospital
Bhisho Department of Health
East London District Health Office
Nompumelelo Hospital
Frontier Hospital
Uitenhage Provincial Hospital
Settlers Hospital
Albany Rural Clinic
Somerset Place Retirement Village
Hayton Complex Retirement Village
Eluxolweni Child and Youth Care Centre
Child Welfare
McKaiser Old Age Home
Brookshaw Old Age Home
Grahamstown Hospice
Makhanda Renal Clinic
Districts and municipalities
Sarah Baartman District
Makana Sub-District
Alfred Nzo district
Joe Gqabi District
Amathole District
OR Tambo District
Nelson Mandela Bay Municipality
Chris Hani District
Alfred Nzo District
King Sabata Dalindyebo Local Municipality
Essential services and other
Grahamstown Correctional Services
Rhodes University Campus Security
Dohne Agricultural Development Institute (in partnership with the Department of Rural Development and Agrarian Reform)
The Ubunye Foundation
Albany Pumps
SAIAB
Rhodes University
Assumption Convent
"The Eastern Cape has been in the throes of a long drought for several years. Water provisioning has been intermittent or non-existent in some areas. This collaboration should signal a new future, one where we embrace new ways of doing things. Our donors have been the lifeblood of this initiative and continue to make a difference. Our indebtedness to them cannot be explained in words," Director for Communications and Advancement at Rhodes University, Luzuko Jacobs said.