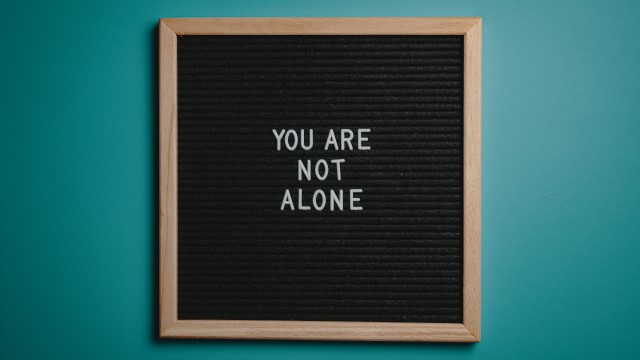 Dear Colleagues
STAFF WELLNESS SUPPORT AND GENERAL INFORMATION DURING LOCKDOWN
The purpose of this email is to remind staff of the wellness interventions that are in place for staff during lockdown as well as where to find up to date information as it pertains to COVID-19 and what the University has put in place.
COVID-19 information
The Rhodes University website is the first port of call for information which can be found by clicking on the following link: -
https://www.ru.ac.za/cvrtt/?fbclid=IwAR05kV0msAzRCHI5OzDnRBiaNNOHFmNKV_FVEuo8_X1-xAKwsOT378fMOCk
Mental Health and Self-Care
A reminder of the excellent article published by our Psychology Department entitled "Keeping a lid on your Mental Health during Lockdown", if you haven't read it yet it is a most worthwhile read and if you have read it and you feel lockdown is taking its toll on your mental health I recommend reading it again, it has some really practical advice.
https://www.ru.ac.za/cvrtt/latestnews/mentalhealthguidanceduringthelockdown.html
Domestic Violence and Substances Abuse Matters
Although no physical visits are possible to FAMSA, you can talk to someone by phoning 046 622 2580 ruing office hours is available during office hours. You can also email at famsa@imaginet.co.za
General Staff Matters and Emergencies
All HR staff are working remotely and are contactable during office hours. In case of emergency you can contact the Acting HR Director, Susan Robertson on 082 576 0172.
Financial Matters
IEMAS, the University's financial services provider for staff are open during office hours during lock down and can be contacted on 0861 043 627 or contact Amukela on email at Amukela.Ndlovu@iemas.co.za
Third Party Insurance Claims
During the period of lockdown, HR will continue to facilitate insurance related claims with third party insurers. Retirement fund withdrawal claims, Medical incapacity applications, Death and Funeral claims, etc. should be referred electronically to the HR Practitioners dedicated to the respective Faculties and Divisions. Alternatively, staff members who do not have access to email, should inform their supervisors/managers who can report such incidents and refer claims to HR on their behalf.
Medical Aids
BONITAS has introduced virtual care options for all South African members via their mobile app which members can download. The app gives members access to efficient quality healthcare whilst maintaining social distancing. The app gives doctor-based advice and free online consultations via a video consultation. They have integrated their virtual care platform with their courier Pharmacy Direct service provider that will deliver medication to members should medication be prescribed via the online consultation. More information can be found on their website - https://www.bonitas.co.za/
RUMED has arranged that the following disciplines will be granted access to confirm member benefits via the provider portal for the duration of the COVID-19 crisis: -
General Practitioners
Pharmacies
Specialists
Hospitals
Hospital Support Services
Radiologists
Queries can be submitted via the RUMED website or email. Further information can be found on the website - https://www.rumed.co.za/
Retirement Funding
Alexander Forbes has indicated that they remain committed to ensuring their clients financial well-being and is a designated essential services provider and are available to service and engage their clients remotely. They are also the first JSE listed company to hold a virtual shareholders meeting during lockdown. Further information be found on their website - https://www.alexanderforbes.co.za/home#
Please help us to raise funds so that we can give all our students a chance to access online teaching and learning. Covid-19 has disrupted our students' education. Don't let the digital divide put their future at risk. Visit www.ru.ac.za/rucoronavirusgateway to donate