"Revitalising and Transforming the Academic Profession"
Are you planning to embark on Master's degree studies? Have you considered a career as an academic? Then the Nurturing Emerging Scholars Programme (NESP) may just be for you!
The Department of Higher Education and Training is pleased to announce the implementation of Phase 1 of the Nurturing Emerging Scholar's Programme (NESP). The NESP is a three-year programme that includes a 2 year Master's scholarship followed immediately by a 1-year academic internship at a recruiting South African university.
Do you want to participate in a prestigious, structured, Post Graduate studies and development opportunity as a first step into an academic career that:
Enables you to register and study for a full time Master's degree at a University of your choice;

Ensures that you are fully supported through a scholarship for up to a period of 2 years;

Enables you to take up a 1-year internship position at a South African university after completion of the Master's Degree;

Ensures that you are fully supported by a mentor for the duration of your participation in the development programme;

Provides an opportunity for exposure through support for a possible international mobility experience; and

Enables you to develop your teaching and research abilities.
Then consider applying for one or more of the NESP positions listed below:
To be eligible for selection for the NESP, applicants must meet the following criteria, in addition to meeting the criteria specified by the University:
Show interest in becoming an academic;

Be 35 years or younger;

Be a South African citizen;

A minimum average of 65% attained in an appropriate Level 8 qualification e.g. Honour's degree;

Show evidence of eligibility to undertake postgraduate studies at Master's level;

Commitment to placement at the recruiting University for the full 3 years of the programme (2 years of studying at any University, and 1 year of internship at the recruiting University)



The following NEPS positions are now available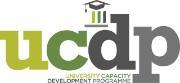 OPPORTUNITY 2
NESP positions involving a scholarship for Masters study at a South African university and an academic internship at the recruiting South African university
Minimum requirement for all positions is a completed appropriate Level 8 qualification attained with an average of 65%.
To apply please click on the institution name above where you want to apply.
Closing date for applications:
Successful applicants will be expected to start their studies at the beginning of the 2021 academic year.
2.1 Emergency Medical Care

2.3 Electronic Communication and Satellite Technology

2.4 Dental Technology

2.5 Design

2.10 Generic Health Sciences

2.16 Information TechnologySoftware Engineering

2.18 Law - Ocean Governance

2.1 Physical Science

2.21 Movement Education

2.19 African Music Studies

2.23 Financial Markets and Quantitative Economics

2.24 Pharmacy

2.30 Clinical Pharmacy

2.32 Performing Arts

2.44 Engineering (Electrical or Electronic or Computer)

2.48 Civil Engineering

2.52 Haematology

2.57 Civil Engineering (Geotechnical, Materials,

Structural, Water, Transportation)

2.59 Toxicology

2.60 Heritage and Cultural Tourism

2.69 Industrial Psychology

2.65 Optometry
Contact email address for queries: ucdp@dhet.gov.za
Last Modified: Mon, 14 Dec 2020 12:56:47 SAST