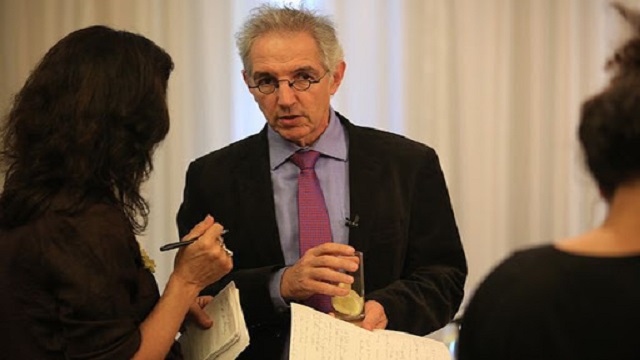 The state should consider a graduate tax to tackle the funding challenges faced by most students at tertiary institutions, University of Cape Town (UCT) vice-chancellor Max Price said on Monday.
Speaking at the Cape Town Press Club, Price warned higher education was in danger of "declining" if protests continued.
UCT is to open for the 2017 academic year on Wednesday.
Price said free higher education for all was not possible in the current climate, but a graduate tax would help poor students to get through university.
In its Budget Review tabled in Parliament last week, the Treasury seemed to rule out a graduate tax. "The idea offers several potential advantages, including effectively targeting private returns to higher education. Such a tax is, however, unlikely to raise the revenues needed to fund universities," the Treasury said.
In 2015, SA's 26 public universities spent R59.8bn. Higher education costs have risen at twice the inflation rate over the past 20 years. But state funding has declined in real terms.
According to the Budget Review, university subsidies in 2017-18 will amount to R31.6bn, R36.1bn in 2018-19, and about R38.2bn in 2019-20.
Price said UCT had raised money from publications.
The university had also received cash injections from donors and foundations.
Source: Business Day
Please help us to raise funds so that we can give all our students a chance to access online teaching and learning. Covid-19 has disrupted our students' education. Don't let the digital divide put their future at risk. Visit www.ru.ac.za/rucoronavirusgateway to donate