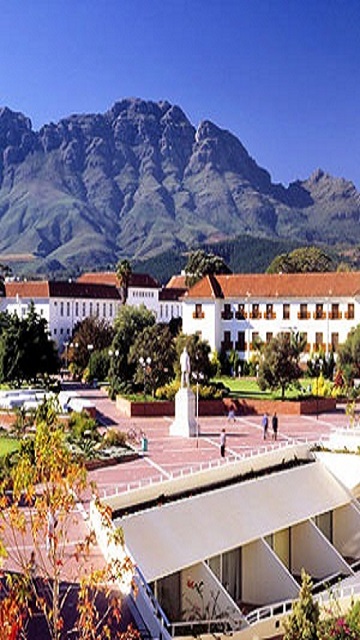 Stellenbosch University has adopted a revised admissions policy for 2018 which aims to redress past inequalities.
"The university recognises the need to reserve places for socio-economically disadvantaged students, regardless of racial classification," the higher education institution said in a statement at the weekend.
It said these students would be those who achieved the minimum requirements for a particular course of study but whom otherwise would not be admitted to their course of choice.
It said three factors would be under consideration for admittance for the 2018 academic year.
These would be proven academic merit at school, the transformation of the "racial demography of SU's student body," as well as "redressing the socio-economic disadvantage experienced by some students".
The university said the policy was adopted by its council following wide-ranging consultations which took more than two and a half years, as well as a task team investigation.
"The long-term objective of the policy is to contribute to a non-racial and equal society no longer requiring race-based redress.\"Stellenbosch is a university for all South Africans," SU Rector Prof Wim de Villiers said in the statement.
The university was one of many hit by student protests over fees and access to education last year.
Last June, it also adopted a new language policy, which made provision for students who prefer to study in Afrikaans, while also improving access to education for students who are proficient in English only.
Source: News24
Please help us to raise funds so that we can give all our students a chance to access online teaching and learning. Covid-19 has disrupted our students' education. Don't let the digital divide put their future at risk. Visit www.ru.ac.za/rucoronavirusgateway to donate