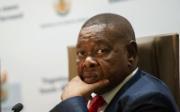 by Neo Goba
IN THE wake of continued student and staff unrest on several university campuses, Higher Education and Training minister Blade Nzimande said institutional forums should find a consensus on matters relating to transformation.
Speaking after a meeting with all the vice-chancellors in the country in Johannesburg on Thursday, Mr Nzimande said slow progress to transform universities was due to dysfunctional or "very weak" forums. Their weakness was related to the fact that their decisions had to be taken to university councils, he said.
According to Mr Nzimande, this could change through the Higher Education Amendment Bill which, if passed, would require councils to provide tangible reasons if they do not accept recommendations from an institutional forum.
The minister said it was agreed that an academic conference in higher education had to be held, in conjunction with the transformation oversight committee.
After the meeting, he urged all South Africans to cherish, promote and affirm the vital work of institutions of higher learning, saying these were critical assets.
"The recent disruptions and violence at some universities clearly show that there are fringe elements seeking to destabilise our institutions, as part of a perverse agenda that is hijacking and undermining legitimate student concerns," Mr Nzimande said.
He bemoaned what he called "an unhelpful changing of goalposts" by some stakeholders.
Source: BD Live
Please help us to raise funds so that we can give all our students a chance to access online teaching and learning. Covid-19 has disrupted our students' education. Don't let the digital divide put their future at risk. Visit www.ru.ac.za/rucoronavirusgateway to donate