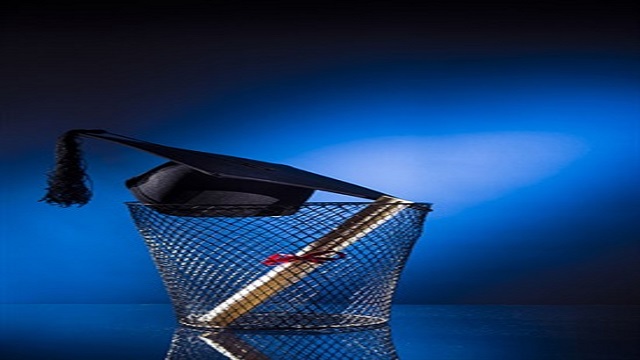 The high university drop-out rate needed to be tackled in light of the growing calls for free higher education, an umbrella grouping of South African universities, Universities SA (Usaf), said on Monday, 27 March 2017.
When a student did not graduate, the expenditure over the time that the student spent studying was lost to the system, Usaf CEO Prof Ahmed Bawa told the fees commission in a supplementary presentation.

The Department of Higher Education released a report in 2015 highlighting that 47.9% of university students did not complete their degrees. Black students had the highest dropout rate, with 32.1% leaving in their first year.

A report by Statistics SA in 2016 showed that for black African and coloured students, there was an increase in throughput or attainment ratios for certificate and bachelor qualifications between 1950 and the mid-1980s. This increase started to reverse in the mid-1980s and now it is lower than what was achieved in the 1950s.

Bawa said drop-out rates were not affected only by academic factors but also by financial constraints faced by students. Part of the problem was that there was not sufficient guidance for young people.

"We would like to optimise the throughput rates and graduation rates because it makes the system much more efficient," he said.

"There is no permanent solution without fixing the current education system."

Usaf previously submitted that it did not support a fee-free higher education model unless there was absolute clarity about how a full-funding model could be constituted. The organisation now says it does not have a principal position on free education as long as funding per student remained adequate for universities to continue to functioning satisfactorily.

Bawa said it did not matter whether the total budget of universities came from the financial aid system or the tax system, but funding per student needed to remain at a decent level.

Pointing out that there were structural issues in the system that needed to be tackled before the free education debate could be engaged adequately, Bawa highlighted that more and more students were turning to the private sector because of the instability at public institutions heightened by protests.
Source: Business Day
Please help us to raise funds so that we can give all our students a chance to access online teaching and learning. Covid-19 has disrupted our students' education. Don't let the digital divide put their future at risk. Visit www.ru.ac.za/rucoronavirusgateway to donate