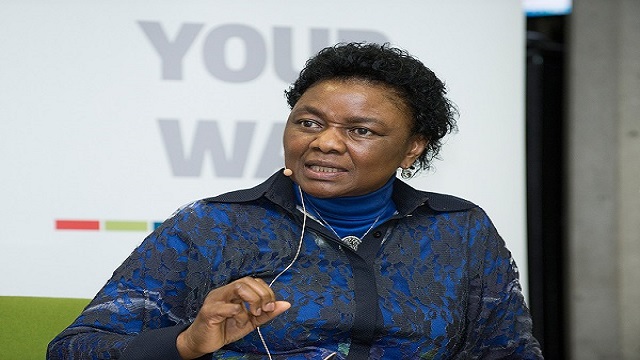 University of Cape Town (UCT) students disrupted exams this week, protesting against a fee increase for 2018 and demanding the release of the report by the Heher commission of inquiry into higher education and training (the Fees Commission) that looked into the feasibility of free tertiary education.
Around 46 University of the Free State students have been arrested since last Thursday evening, following protest action over fees at that institution.
"With all the difficulties, we are pleading that exams must be written. Not writing exams means students are throwing away all the hard work they invested throughout the year," Mkhize told News24.
UCT and Cape Peninsula University of Technology students cancelled their march to Parliament on Thursday amid security concerns.
There was expectation that Finance Minister Malusi Gigaba would give some indication on whether government will scrap fees for higher education or not. However, he announced an increase in budget to the sector to subsidise poor students.
Funding a 'priority'
"The sector's budget is the fastest growing element of expenditure over the medium term, rising from R77bn this year, to R97bn in 2020/21.
This includes the provision of financial assistance to subsidise the education of more than 450 000 students every year," Gigaba said.
Mkhize, who was appointed to the ministry last week, said she is yet to see the recommendations of the Heher commission.
In August, President Jacob Zuma said he was still studying the report after it was presented to him.
We are prioritising the issue of funding. We will treat it with urgency," Mkhize said.
"I am hoping to get access to it ASAP because it helps to engage knowing which way things are going," Mkhize said.
University chancellors have also expressed frustration towards the government over its delay to indicate whether fees will be scrapped or how much in subsidies for poor students institutions will get from government.
While some have announced increases for 2018, others have indicated that they would wait for Zuma's government to announce its plans.
Mkhize said the department would engage with all stakeholders, including student bodies, after receiving the report. In the meantime, she pleaded for exams to be allowed to continue.
"We call for restraint from all so that campuses remain a conducive environment for learning," she said.
Please help us to raise funds so that we can give all our students a chance to access online teaching and learning. Covid-19 has disrupted our students' education. Don't let the digital divide put their future at risk. Visit www.ru.ac.za/rucoronavirusgateway to donate