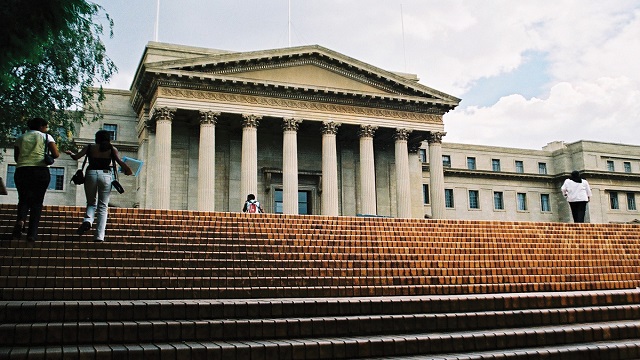 Wits University's Senate has expressed "deep concern" about the state of the country and the effect of corruption on education funding.
"Political events have exposed the scale of the current social and economic crisis in South Africa," the university said in a statement on Thursday.
"In addition, mismanagement of public funds and corrupt practices have a direct impact on access to education and on the quality of education from early childhood to tertiary level."
Universities were already reeling from under-funding of the sector, and this would now worsen.
"Unless we avert this crisis, it will affect everything from student access, to quality of education, to the acquisition of scientific equipment for research and teaching, and the viability of public universities."
Economic instability would make it difficult for graduates to find jobs and would deepen racialised- and gendered divisions in education, the labour market, and society.
Protest marches
The Senate agreed that it would support calls for transparent and accountable government, inclusive economic growth, and equality.
It noted "with deep concern" the recent events and their implications for economic transformation.
Spokesperson Shirona Patel said the institution would accommodate students and staff who wanted to take part in Friday's protest marches.
It would, however, remain open for those who did not want to take part in any protests. All university work, including lectures, would continue as scheduled. Academics who felt compelled to take part in protests could postpone lectures after consultation with their heads of departments.
The University of Johannesburg said it would be business as usual on Friday. Any staff member who wanted to take part in protests had to apply for leave, spokesperson Kaamini Reddy said.
Source: News24
Please help us to raise funds so that we can give all our students a chance to access online teaching and learning. Covid-19 has disrupted our students' education. Don't let the digital divide put their future at risk. Visit www.ru.ac.za/rucoronavirusgateway to donate