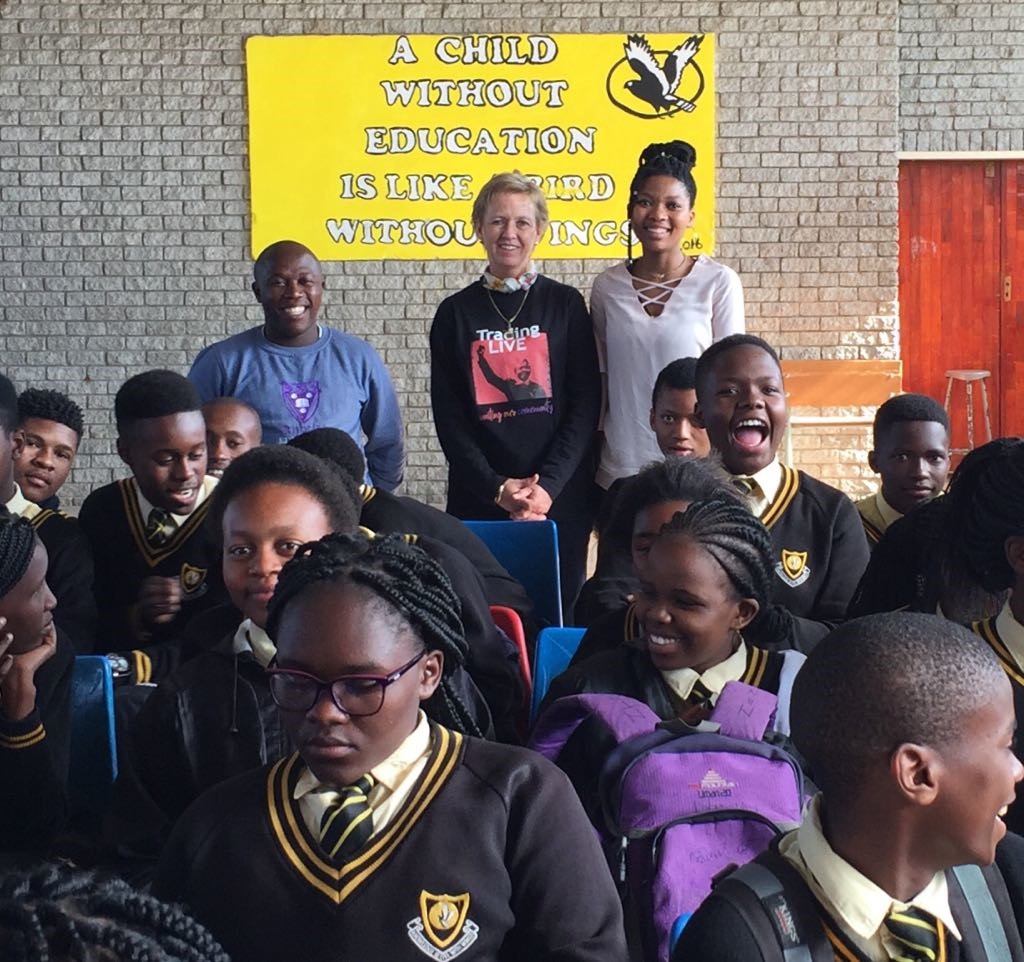 Trading Live is a uniquely Rhodes Initiative that seeks to honour the legacy of Nelson Mandela and build the community of Grahamstown. This year Trading Live ran from 18 July to 24 July 2018.
The Dean of Education, Professor Di Wilmot, along with two of our Bachelor of Education (Foundation Phase) fourth year students Mr Akhona Mazakeni and Ms Nombeko Nomoyi, volunteered to give a talk to students at Nombulelo Secondary School on Friday 20 July 2018 on "Becoming a Teacher and Teaching as a Profession".
Encouraging scholars from our local schools is important in growing excellent teachers in the Eastern Cape from the Eastern Cape. Mr Mazaleni said of the experience, "Going back to Nombulelo to inspire learners to do teaching was very exciting. The learners were very interested in learning about what one needs to do to become a teacher. As a former leaner at Nombulelo myself it was very rewarding to go back to the school and educate and inspire learners to become better people in their near future".
The Education Faculty would like to thank Nombulelo Secondary School, Principal Nikki Hayes and the Grade 9 learners.