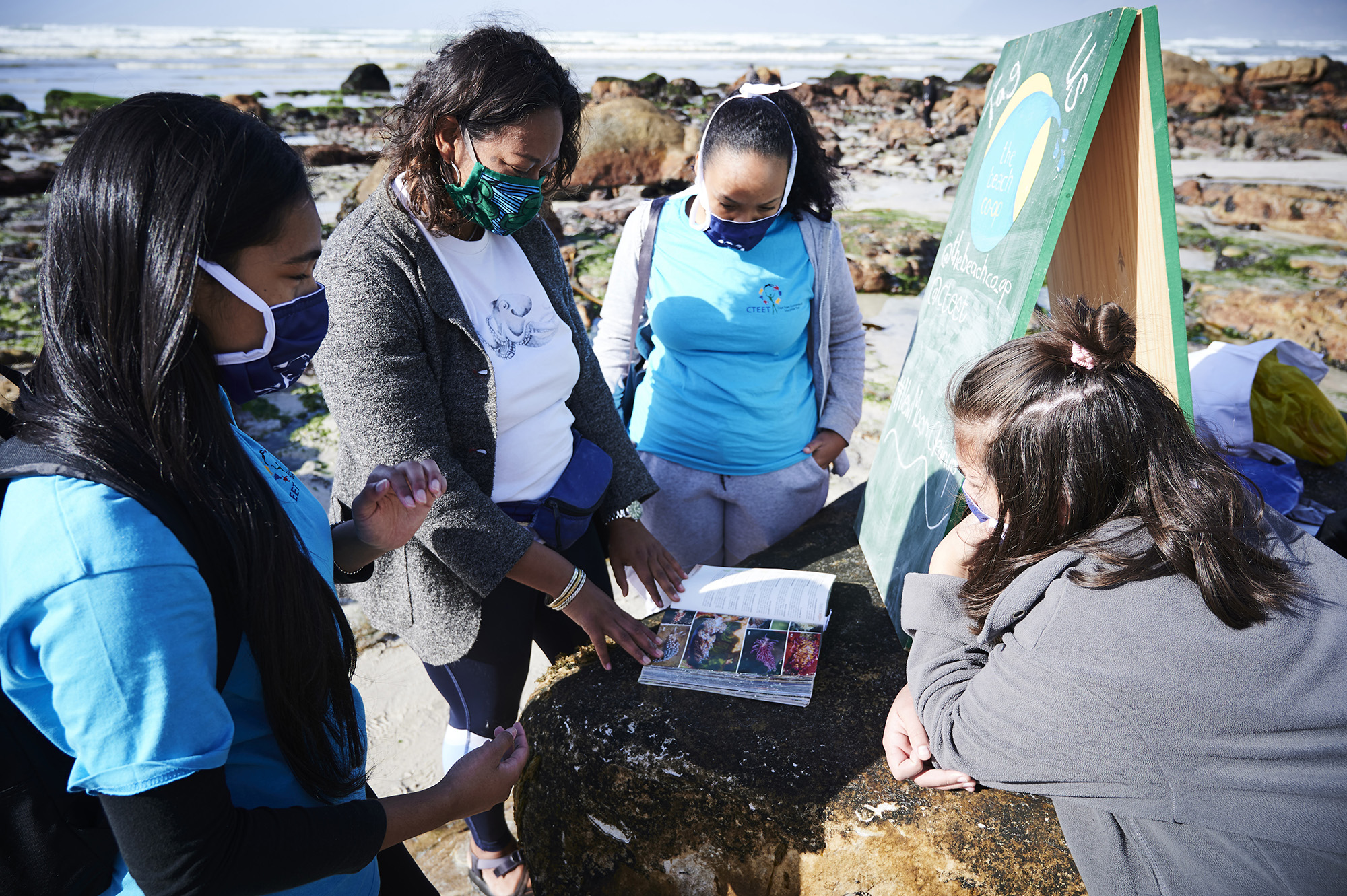 Meet our new PhD candidate Aaniyah Omardien, who is conducting co-creative practice-based research that explores innovations in public pedagogies of care for the hydro-commons in a South African context.
Aaniyah is supervised by Dr. Dylan McGarry, and is joining efforts to support the global research community within the One Ocean Hub, that the ELRC is co-hosting. Aaniyah is also the co-director of the Beach Co-Op, and will be working within this context as a site to co-develop innovative public pedagogies along our coast. She founded The Beach Co-op in 2015 when a group of volunteers started meeting every new moon to collect marine debris at our local surf break – the rocky shore at Surfers Corner in Muizenberg. As Aaniyah puts it: "We wanted to do something for the ocean that gives us so much." Although her project focuses on cleaning the beaches of single-use plastic and researching it's impact on ocean health, her driving motivation and primary ambition is to improve and ensure the health of our ocean, through developing pedagogies of care using different co-creative methods.
Recently Ufrieda Ho at the Daily Maverick interviewed her on her life, work and practices as an activist, and now a Scholar Activist within the ELRC, read the full Daily Maverick article here.