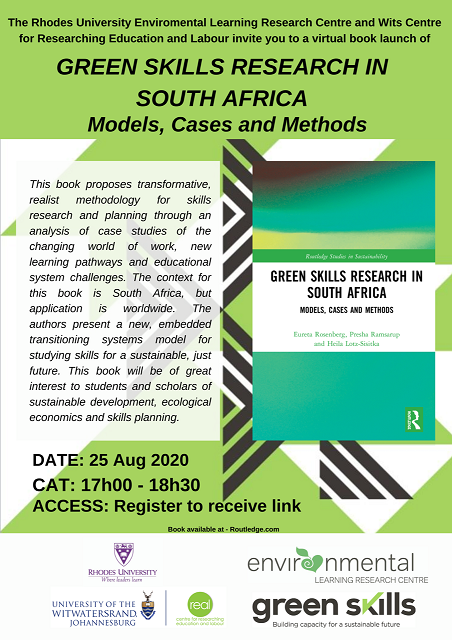 The Rhodes University Environmental Learning Research Centre and Wits Centre for Researching Education and Labour invite you to a virtual book launch of Green Skills Research in South Africa: Models, Cases and Methods
This book proposes transformative, realist methodology for skills research and planning through an analysis of case studies of the changing world of work, new learning pathways and educational system challenges. The context for this book is South Africa, but application is worldwide. The authors present a new, embedded transitioning systems model for studying skills for a sustainable, just future. This book will be of great interest to students and scholars of
sustainable development, ecological economics and skills planning.
DATE: 25 Aug 2020
CAT: 17h00 - 18h30
ACCESS: Book Launch Registration Link