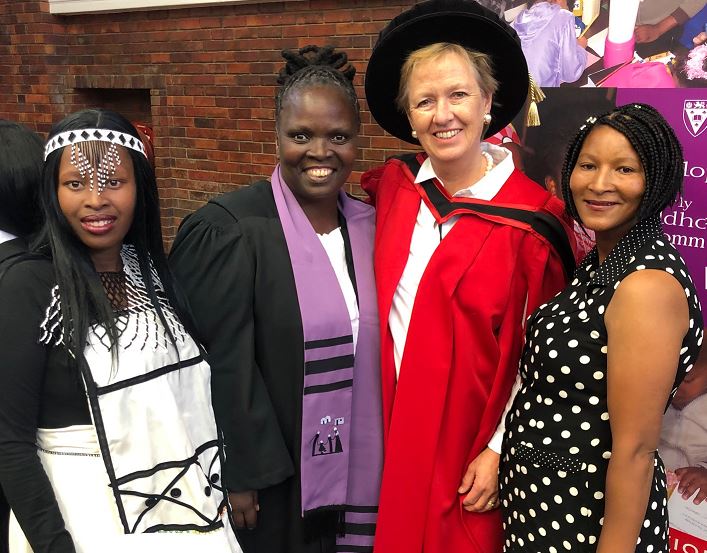 The Centre for Social Development hosted a certification ceremony on the 3rd of December for practitioners who have completed their level 4 and level 5 National Diploma in Early Childhood Development SETA accredited courses. The occasion was festive and joyous, as befits a celebration related to the teaching of young children with singing interspersed.
Guests of honour, Professor Di Wilmot (Dean of Education & Chair of the CSD Board), Dr Nobahle Qona of New Start institution Cradock, and Dr Lise Westaway (member of the CSD Board and Deputy Head of the Education Department) offered words of congratulations and encouragement urging those who had obtained their Level 5 certificates to continue with the part-time BEd programme next year, and not to give up until they too were wearing red gowns.
Course co-ordinator Ruth Nombewu and facilitator and Master of Ceremonies, Thuso Moss acknowledged the many challenges that the students had had to endure in order to complete their two-year courses and commended the students for their GRIT and patience.
The CSD is particularly proud of our staff member Vatiswa Joni who works in the Eyethu centre creating resources from recycled materials, (and inspiring teachers to do the same) who was among those to receive a Level 4 certificate.