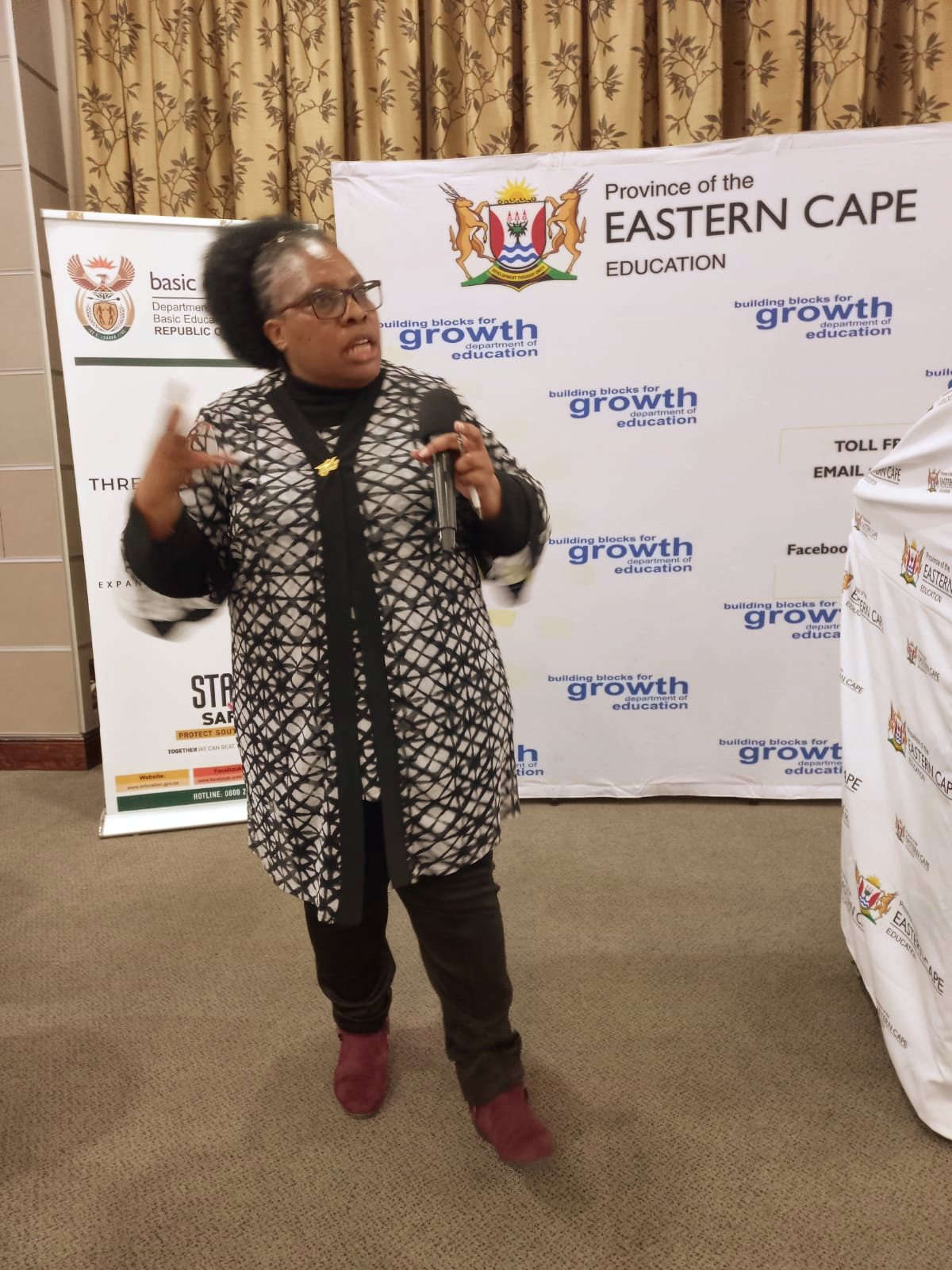 The seminar was held at Osner hotel in East London on the 23 and 24 August 2022. A large group of female school Principals from around the province attended the seminar. Different presenters challenged women to occupy leadership roles in the education arena. Rhodes University had been tasked to talk under the topic, "Promoting Collaborative and Innovative Environment in the ICT era."
The ISEA team comprised of Prof MaDey' Andile Mbelani, Ms Ntombekhaya Fulani and Dr Rethabile Mawela represented the faculty at this gathering. Rethabile did the presentation in which she highlighted the fact that school principals must begin collaboration at their schools then build it up to their clusters then districts and the province at large. The use of technology is helpful and necessary, yet technology must not be allowed to hinder the human bonding that strengthens collaboration. The audience was given the opportunity to discuss and a lively discussion ensued.
One of the points raised during the discussion was that the Universities had the technological skills to survive during the recent COVID 19 lockdowns. Schooling on the other hand came to a halt during that period because of lack of skills among other challenges. The concern raised was that universities have distanced themselves from the challenges faced by basic education and there is no sharing of skills. This matter was discussed at length and Prof Mbelani challenged basic education to invite universities and businesspeople to sit at the table and discuss these issues. The university can share skills, the business sector can provide finances and the educators can acquire skills in that collaboration. The organizers of the seminar expressed gratitude to Rhodes University for participating in this event.
It was indeed a fruitful seminar.