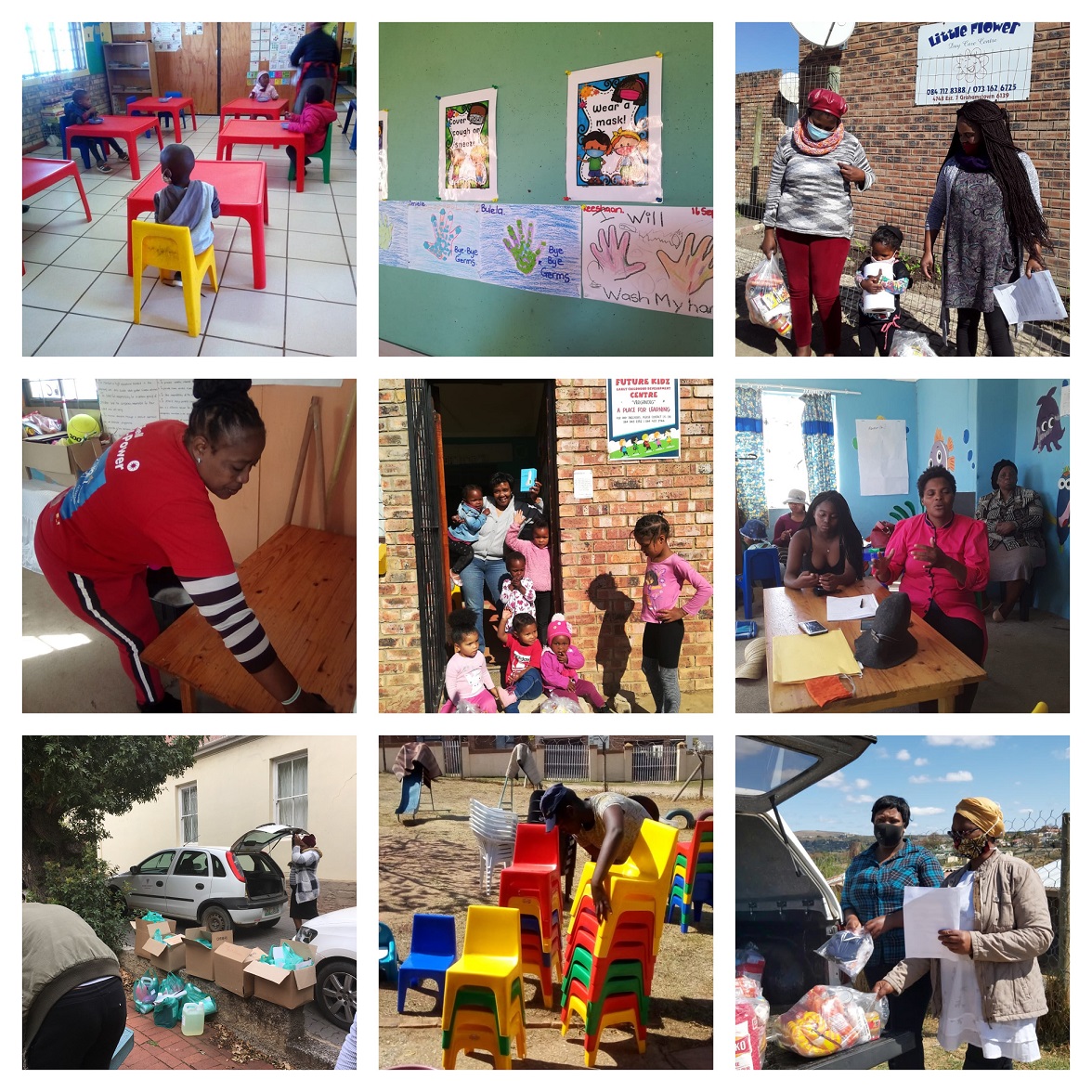 After months of ECD centers sitting empty, ECD practitioners remaining unpaid and the full responsibility of learning having to be taken by parents and care-givers at home, the Makhanda community decided that enough was enough.
In a mammoth collaborative drive over the course of 4 weeks, a combined effort of Rhodes Community Engagement, the Centre for social development, the Makhanda ECD forum supported by local representatives from the department of Health and the Department of Social Services, 40 ECD sites were provided with PPEs (including over 1000 masks, sanitizing equipment, digital thermometers, food provisions to last until subsidies finally kick in, and training in standard operating procedures. Parents and practitioners joined in, cleaning and preparing schools for opening.
This initiative was not only focused on the tangible aspects of re-opening, including resource provisioning and certification, but also on sharing strategies to overcome fear around the virus.
This massive drive has meant that many centers have been able to open more than a month earlier than they would otherwise have been able to. More than 80% of our centers are open.
The partnerships formed in this collaboration will form the basis for and ever strengthening excellence in CSD in our town.