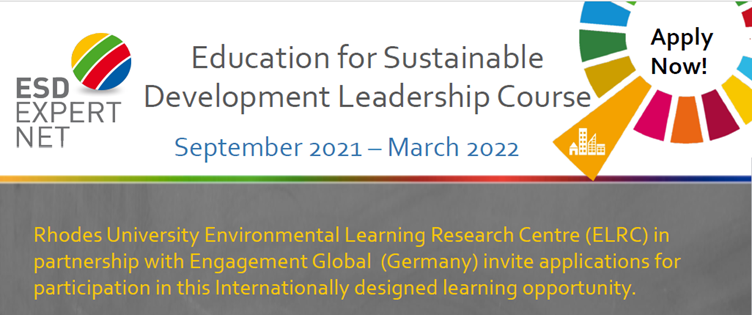 Rhodes University Environmental Learning Research Centre (ELRC) in
partnership with Engagement Global (Germany) invite applications for
participation in this Internationally designed learning opportunity.
What is it? A course aimed at extending the capacity of individuals and
organisations to facilitate Education for Sustainable Development (ESD). The course is part of a programme supporting the development of course-activated learning networks and change projects as part of an international network of ESD practitioners and mentors. It includes exchanges with colleagues in Germany and India .
Who should apply? Professionals in government, civil society, schools,
universities, colleges and industries in South Africa, who are already involved in or want to be more involved in Education for Sustainable Development.
Read below or click here for more information and to apply!