CHERTL's 2019 tutor development course, Engage, has doubled the number of places on offer for RU tutors. Funded by the Department of Higher Education and Training South Africa, the course currently has 30 registered students spanning the faculties of Humanities, Commerce and Science. This NQF Level 5 course involves collaborative exploration of the tutor's roles and responsibilities, small group facilitation, assessment, diversity, as well as feedback and evaluation processes.
"Our students have formed a cohesive group which enables a supportive critical space for shared issues," reflects Engage course co-ordinator and facilitator Nichola van der Poel. "Tutors are involved in creative solution-seeking and development related to the myriad teaching and learning issues which they encounter as part of their work. My colleague Kelly and I are excited that our students are genuinely taking ownership of the course." Course facilitator Kelly Solomon adds, "students have been incredibly committed to the course and have really opened themselves up to engaging both individually and within the group. I've witnessed some of them really grow into their own over these past few months and it has been amazing to see."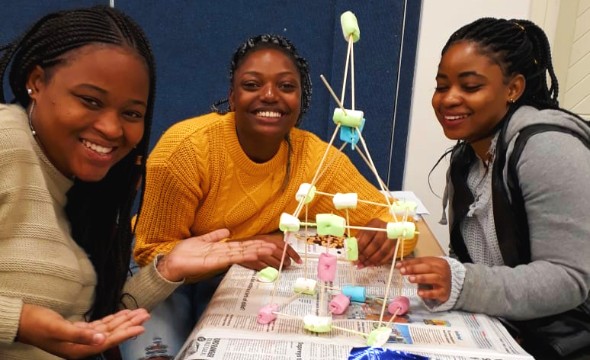 Tutors play a significant role in the teaching and learning arena at Rhodes. This practice-based course recognises the various challenges which come with the responsibility of this role. CHERTL's Engage provides a critical space for tutors to unpack and engage with what it means to be a tutor and how to work through such challenges, with the ultimate purpose of developing student learning in tutorial spaces.