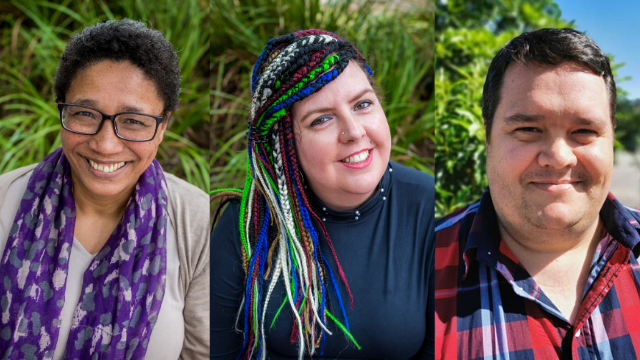 The Oppenheimer Memorial Trust (OMT) has granted R3.8 million to Rhodes University to support the University's efforts to transition to online teaching and learning and implement an effective response strategy that adapts its classroom-based methods to effective delivery on digital platforms following the outbreak of the global Covid-19 pandemic.
The OMT's out-going Chief Executive Officer, Clare Digby, said the grant, to be administered by the Centre for Higher Education Research, Teaching and Learning (CHERTL), was intended to contribute towards Rhodes' short-term funding needs and would facilitate the development of materials as Open Educational Resources (OERs) for use and adaptation in other teaching contexts in the region in the longer-term.
Blended learning, with the production of digital materials and flexible pedagogic approaches as core components, has become an integral part of the University's teaching and learning strategy.
Head of Department at CHERTL, Professor Jo-Anne Vorster, welcomed the grant as a "game changer in enabling the University to create quality learning materials to be used in the current [COVID-19 pandemic] moment and beyond. CHERTL will encourage staff using the equipment and software to share these as OERs."
The immediate target is to enhance our capacity to produce online teaching and learning materials. We will acquire much-needed software and enable our academics to create quality digital materials, secure plugins to support mobile capture, online assessment and improved communications between staff and students, she said.
"This funding will help tremendously in our efforts to ensure our students receive the support they need during these challenging times. It will be part of a foundation to re-invent our future as a reputable institution of higher learning into the future.
We wholeheartedly thank the OMT for believing in us and enabling us to take our remote and online teaching and learning to a level that our students deserve," said Vice-Chancellor, Dr Sizwe Mabizela.