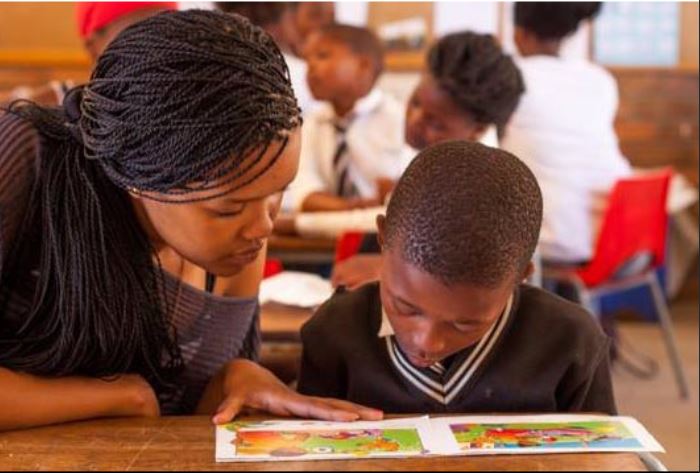 "One of the primary roles of a Higher Education institution in a society is knowledge generation and knowledge dissemination. The community must benefit from the quality of the university's Research, teaching, and learning. Through community engagement, Rhodes University endeavours to expose our students and staff to the social realities of our local community (Grahamstown)". – Dr Sizwe Mabizela, Vice Chancellor.
In March 2017 Rhodes University's Directorate for Community Engagement will host a workshop that will see close to 700 student volunteers trained and introduced to the varying available community projects and partners. Twenty-five community partners will also attend the training at the Barrat Lecture Theatre from 8am. The student volunteers range from under-graduates to post-graduate students.
The projects are as follows
• High school tutoring and mentoring
• Arts and alternative education: Music, drama, story-telling, computer literacy
• Care: Homes, shelters, hospice
• Literacy and Homework (primary schools); and
• Reading and Mathematics
"The training is about orientating students to the values and principles of community development and partnerships. We will also be discussing logistics and reflecting on work done so far. Volunteer numbers have grown considerably over the past three years from 300 students to almost 700 this year," enthused Benita Bobo, Community Engagement co-ordinator.
Guest speaker for tomorrow's programme, Dr Chrissie Boughley, Deputy Vice-Chancellor for Academic and Student Affairs said, "Rhodes University is located in a small town characterised by great poverty and hardship in one of the poorest provinces in a developing country. Volunteering is about much, much more than offering support and assistance to people, volunteering offers a unique opportunity of evaluating the theories and ideas taught at the University against the realities of South African society".
She added that volunteering also offers the opportunity of learning with and from communities and using that learning to test knowledge and assumptions of growing intellectually and personally.
Diane Hornby, Director of Community Engagement spoke of the level of activism involved in volunteering for the betterment of the community. "We view student activism as a catalyst for the kind of social change that is congruent with the aims of volunteerism and we hope that the wellspring of activism on campus will lead to a stronger and more successful programme in the coming years at Rhodes".
Rhodos Staff Newsletter, May 2017