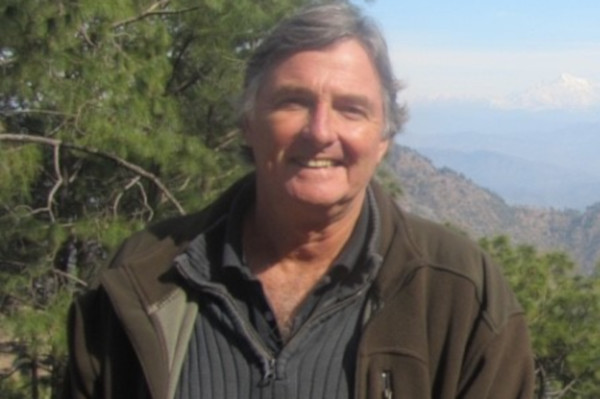 Jay O'Keeffe was a passionate river ecologist, bringing people together towards holistic approaches to sustaining rivers around the world. He began his journey with rivers in the UK as a Coypu trapper, followed by a PhD based in Kenya, on Bilharzia snails. He then came to South Africa on a one year post-doc to work with Prof Brian Allanson at the Rhodes University Institute for Freshwater Studies. From there he collaborated with other scientists at Rhodes, including Prof Dennis Hughes and Prof Tally Palmer, to build the Institute for Water Research.
Jay later left the IWR, to join UNESCO-IHE in Delft, in the Netherlands. From here he took the Environmental Flows methodology, that had been developed with colleagues in South Africa, to other parts of the globe. He worked with students and with teams of scientists from across the world on rivers including the Ganges in India and the Yangtse in China. On retiring from IHE, he returned to Rhodes University where he joined the VCs Office and then the Environmental Learning Research Centre and continued his work as an independent consultant.
In his retirement, Jay continued to supervise, lecture in different parts of the world and write papers. During his final days he was found reading and making final comments on the final draft of his final PhD student. He was also working on a joint paper about 'Hot Moments' in the evolution of river ecology with other eminent river scientists around the globe.
His last chapter of life was also taken up with home schooling his youngest child Sarah, including teaching her all about rivers and the local journey of water to our taps. "My dad taught me many things, he helped me with my reading and writing, which I struggle with. He would help me with creative ideas for writing, for instance when writing a short story called 'The Rat and Parrot' and a poem about my favourite creatures, dragons. We also wrote a scientific paper together about my Noonans syndrome and put together a record of our trip to Europe.We really enjoyed reading Roald Dahl's BFG together." He was a bit like the BFG himself…he drank a lot of frobscottle and made many whizpoppers! "We became thick as thieves! We had a lot fun together."
Family in general was Jay's other great passion in life. Jay was a loving son, brother, uncle, husband, father and grandfather. He had five children, all of whom he adored: Tom, Lucy, Arusha, Max and Sarah. As Sarah says, her dad "was a great man. He did a lot of things in his life, but one of the best things was that he was my dad. Before he died he told us that he had no regrets and that he had done everything he wanted to do. That is how I want to live."
All of his family, including partners, grandchildren, four dogs, two wives and a catholic priest (!!) were with him during his last days. We all had a lovely xmas together after which Jay passed away peacefully in the early hours of new year's eve, after a short struggle with pancreatic and liver cancer. He was and continues to be greatly loved.
He had been known to report that his proudest moment was when he and colleagues 'made the Ganges flow'! If he was ever 'losing' a discussion at home that is what he would remind us of, "I made the Ganges flow – beat that!"