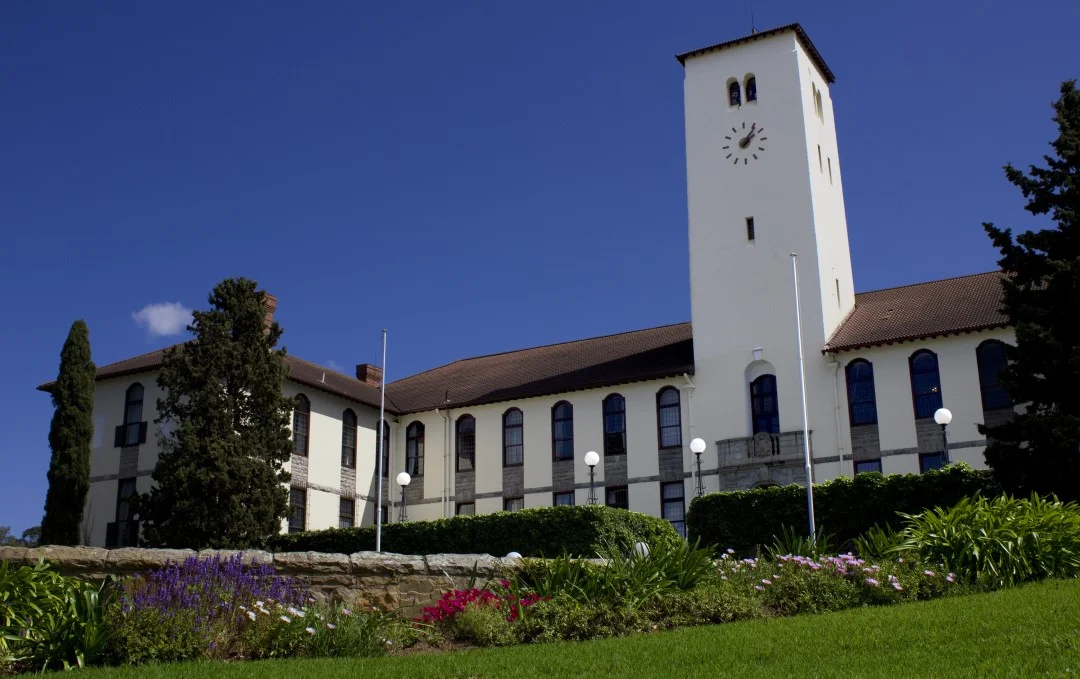 The Department of Higher Education and Training has awarded Rhodes University R13 497 000 to run three projects aimed at making a national impact on the higher education sector.
The three project leaders are Director of the Centre for Postgraduate Studies, Professor Sioux McKenna; NRF SARChI Chair for Intellectualisation of African Languages, Multilingualism and Education Professor Dion Nkomo; and Head of the Centre for Higher Education Research, Teaching & Learning (CHERTL), Associate Professor Jo-Anne Vorster.
The heart of higher education's knowledge creation – postgraduate studies
Prof McKenna's project, 'Building the Quality of Postgraduate Education in South Africa', will bring together institutional leaders and postgraduate supervisors to reflect on enhancing postgraduate education.
"Rhodes University will work with the entire public university system to consider a number of key elements pertaining to quality in postgraduate education – importantly, these will include recruitment and admissions, supervision, and examination," Prof McKenna explained. "We hope to develop practice guides on all three issues and to collaboratively develop processes that enhance the quality of postgraduate education at every university," she added.
Professor McKenna cautioned against the practice of universities working in competition with each other. She said: "We miss opportunities to share and develop with and from each other when working in silos. This project addresses this by providing a national platform for the sector to reflect on postgraduate education and to implement actions that enhance it."
African languages as academic languages
Prof Nkomo's project, 'Consolidating African Languages in South African Higher Education', seeks to consolidate the use of African languages in South African higher education, focusing on multilingual pedagogies and pedagogical resources.
"Best practices will be identified and shared across collaborating institutions through workshops. Expertise will be harnessed from partner institutions towards the collaborative development of academic texts in African languages. Such texts are meant to support academics and students whose use of African languages in academic contexts is constrained by the paucity of texts in African languages," Prof Nkomo explained.
The project will build on the agency of academics already deploying such practices to support their students.
He added: "Given South Africa's apartheid history, during which access to higher education followed exclusionary policies based on race and language, efforts to transform higher education institutions must address language policies and practices. The drastic demographic changes of the student body in South African institutions of higher learning, which reflects that universities now enrol students with diverse linguistic and educational backgrounds, need to be accompanied by pedagogical approaches that are sensitive and responsive to such backgrounds."
Developing academic developers
Prof Vorster's project, 'A Formal Qualification Aimed at Professionalising the Practice of Academic Developers', will support twenty academic development practitioners from public universities across the sector to complete the Postgraduate Diploma in Higher Education [PGDip (HE)] for academic developers at Rhodes University. She said many academic developers are employed in teaching and learning centres with little knowledge or experience in the field.
"The complexity of higher education in South Africa requires extensive expertise to guide and support teaching and learning. Historically many academic developers have entered the field with no knowledge or experience of academic development, yet they are called upon to contribute to institutional responses to difficult teaching and learning challenges," Prof Vorster explained.
The PGDip (HE) for academic developers contributes to the professional development of staff employed as academic staff developers, student developers, curriculum developers, managers of institutional University Capacity Development Grants, and quality assurance professionals.
"Addressing the multiple transformation challenges in our universities, including the transformation of curricula, requires committed professionals with expert knowledge and the capacity to provide high-level leadership for institutional change processes," she concluded.