Finding common ground… in the air
Aaron Samuel Mulenga's Fine Arts Masters solo exhibition, Transcendence through flight, explores the relationship between Christianity and traditional African cultural and belief systems. Kamvelihle Netjies spoke to him after the 10 August opening at the Nun's Chapel, Rhodes University.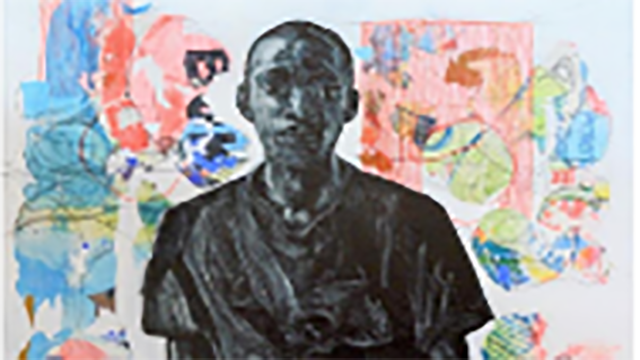 POSTGRADUATE BURSARIES available for 2020
ARTS OF AFRICA AND GLOBAL SOUTHS comprises the NRF/DST SARChI Chair programme in "Geopolitics and the Arts of Africa" and the "Publishing and Research of the South: Positioning Africa" (PROSPA) research programme funded by the Andrew W. Mellon Foundation. NRF SARChI Chair, Professor Ruth Simbao, invites suitable candidates to apply for postgraduate bursaries for PhD, Masters and Honours studies in Art History/Art History and Visual Culture/Visual Studies. Fine Art Practice or Curating are options at a Masters level.
PROSPA Publishing Workshop in Lagos: Call for Participation
The Department of Creative Arts at the University of Lagos, Nigeria and the Arts of Africa and the Global Souths research programme at Rhodes University, South Africa will host a eight day publishing workshop in Lagos, Nigeria from 1 - 8 November 2019. We invite applications from scholarly writers in the visual and performing arts of Africa who are currently based on the African continent. Successful applicants will be provided with transport and accommodation for the workshop, and will have access to academic and editorial support. Approximately eight funded presenters will be selected.
Five Bhobh Conversations (Mellon "Southern Epistemologies" seminar series)
The Mellon 30th anniversary seminar programme "Southern Epistemologies: Thinking Beyond the Abyss for a Transformative Curriculum" and the Arts of Africa and Global Souths research programme warmly invite you to: