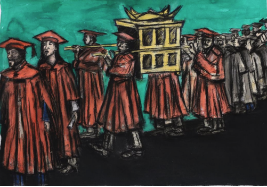 POSTDOCTORAL RESEARCH FELLOWSHIPS (2022) CALL FOR APPLICATIONS
Suitable candidates are invited to apply for Postdoctoral Fellowships in Art History/Visual Studies or cognate disciplines that engage with the research themes below. Fellows will be hosted by the National Research Foundation SARChI Chair in Geopolitics and the Arts of Africa at Rhodes University in Makhanda, South Africa.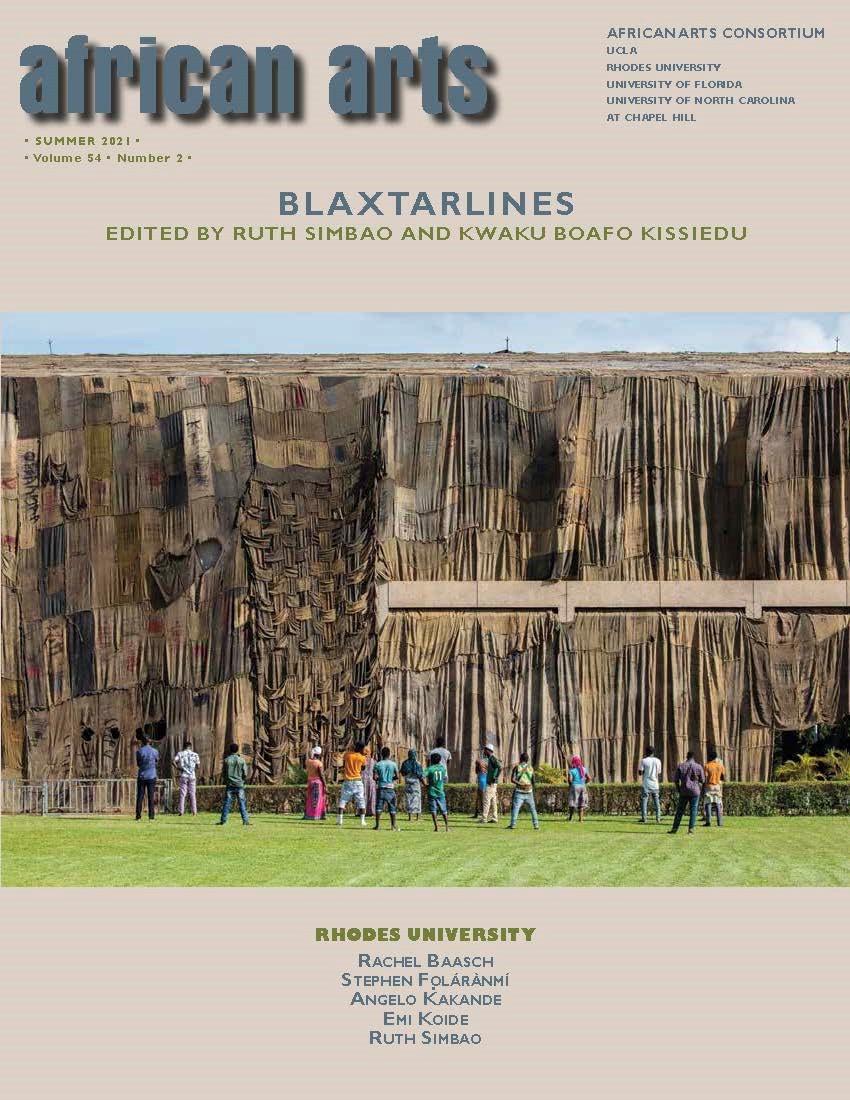 Special Issue of African Arts on BLAXTARLINES Edited by Ruth Simbao and Kwaku Boafo Kissiedu Volume 54(2), Summer 2021, MIT Press
Special Issue of African Arts on BLAXTARLINES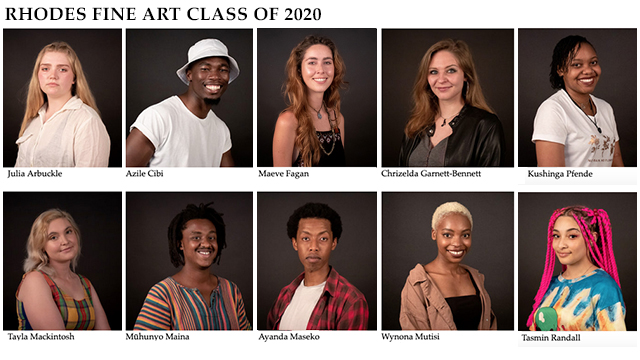 Fine Arts class of 2020 showcase work online
Due to COVID-19 restrictions, the Rhodes University Fine Art Department has launched a virtual graduate show exhibition featuring works by the fourth-year BFA students.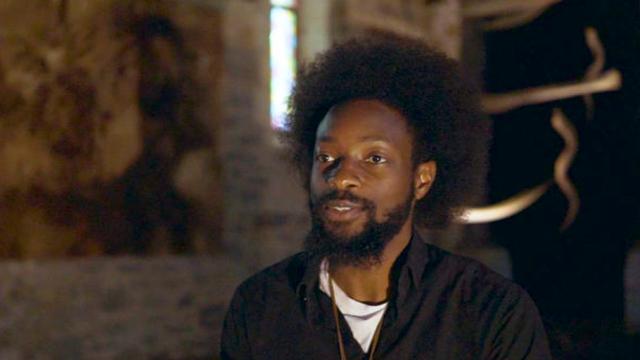 Finding common ground… in the air
Aaron Samuel Mulenga's Fine Arts Masters solo exhibition, Transcendence through flight, explores the relationship between Christianity and traditional African cultural and belief systems. Kamvelihle Netjies spoke to him after the 10 August opening at the Nun's Chapel, Rhodes University.