Staff Members
Maureen de Jager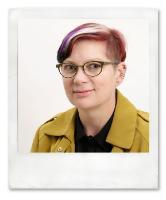 BFA, MFA (Witwatersrand), PhD (Kingston University London)
Associate Professor (HOD)
email: m.dejager@ru.ac.za
Maureen de Jager is an artist-academic with a long-standing interest in the nature and value of practice-based research. In particular, she uses her practice to reflect on South Africa's traumatic histories as sites of epistemological uncertainty. De Jager has a practice-based PhD in Fine Art through Kingston University London. Her PhD research focused on the South African War of 1899-1902, in regards to its imperialist underpinnings, its subsequent 'mythologies', and its residues and traces in a de-colonising South Africa. De Jager has exhibited both locally and internationally; and has held four solo exhibitions at the National Festival of the Arts, including In Sepia (Main Festival Programme, 2008) and Maria's Story (Main Festival Programme, 2012). In 2010 she was a finalist in the Nelson Mandela Metropolitan Art Museum Biennial Exhibition and Award. She works across media, with an emphasis on book arts, sculpture and installation, and performative practice. Her art-making is supplemented by a keen interest in art history and theory; and she has authored a number of conference papers and journal articles.
Dominic Thorburn

BFA,MFA (Rhodes), Tamarind Professional Printer (New Mexico)
Professor (Printmedia)
email: d.thorburn@ru.ac.za
Dominic Thorburn is an artist printmaker who has exhibited extensively both locally and abroad and is broadly represented in art museum, corporate, and private collections. As a past winner of the Absa Atelier he was granted a year's residency at the Cité Internationale des Arts in Paris. A recipient of a Fulbright Scholarship he studied at the renowned Tamarind Institute, University of New Mexico, USA. Thorburn has presented papers on diverse aspects of printmaking at numerous international conferences and is widely published on the subject. He was awarded an Amnesty International Social Change Award in recognition of his extensive community engagement and advocacy within the arts.
Thorburn is a founding member of the Impact International Printmaking Conference committee as well as the International Academic Printmaking Alliance. With experience in arts administration and policy development, he is often consulted by professional entities within the visual arts sector and has been a member of the National Arts Council of South Africa and the artistic committee of the National Festival of the Arts.
Research interests include collaborative printmaking, the visual narrative and oral history, large format hybrid printmaking, and alternative and accessible print mediums.
Ruth Simbao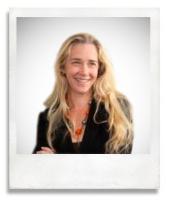 BFA (Stellenbosch),MWS (ICS, Toronto), MPhil (ICS, Toronto), AM (Harvard), PhD (Harvard)
Professor and NRF SARChI Chair in 'Geopolitics and the Arts of Africa'

email: r.simbao@ru.ac.za
Ruth Simbao Ruth Simbao is the DSI/NRF SARChI Chair in Geopolitics and the Arts of Africa and a Professor in the Fine Art Department at Rhodes University, South Africa. She runs the Arts of Africa and Global Souths research programme, which comprises the SARChI Chair funded by the Department of Science and Innovation (DSI) and the National Research Foundation (NRF); PROSPA (Publishing and Research of the South: Positioning Africa) funded by the Andrew W. Mellon Foundation, and the Art POWA network. Simbao is a core researcher in the Africa Multiple Cluster of Excellence, which is a Rhodes collaboration with the University of Lagos (Nigeria), Moi University (Kenya), Joseph Ki-Zerbo University (Burkina Faso), and Bayreuth University (Germany).
Simbao received her PhD from the History of Art and Architecture Department at Harvard University in 2008, and was an American Council of Learned Societies (ACLS) Postdoctoral Fellow as part of the Humanities in Africa programme in 2010. In 2002 she received a Harvard University Teaching Award as a Teaching Fellow, and was the recipient of the Vice-Chancellor's Distinguished Research Award at Rhodes University in 2009.
Her recent research interests include contemporary art with a particular focus on Africa; the geopolitics of art and society; Africa–China and the arts; 'strategic southernness' and global souths; theories of 'place', contra-flow diasporas, cosmolocalism, the power of small spaces, modest gestures, faux pas and failures; artists' responses to xenophobia; contemporary cultural festivals and globalisation; performance theory and site-situational art, and a geopolitics of knowledge.
Recent curated exhibitions include Thania Petersen: Between land and a raised foot (2019), Bright Ackwerh: Where de choy dey? (2018), Converge (2018, curated with Brunn Kramer), Consuming Us at the Cape Town Art Fair (2016, curated with Azu Nwagbogu), SLIP: Mbali Khoza and Igshaan Adams (2014), the performance art programme BLIND SPOT at the National Arts Festival (2014), and Making Way: Contemporary Art from South Africa and China at the Standard Bank Gallery in Johannesburg (2013) and the National Arts Festival in Makhanda (2012) (www.makingway.co.za).
Simbao has presented her work in South Africa, Zambia, Zimbabwe, Senegal, Ghana, Nigeria, Jamaica, China, Hong Kong, Canada, the USA, the UK, France, New Zealand, Poland, Australia, Germany and Switzerland, and her work has been translated into Spanish, Portuguese, Danish, Finnish, Mandarin and French. In 2016 Simbao joined the editorial consortium of the African Arts journal that is associated with UCLA and distributed by MIT Press (https://www.mitpressjournals.org/aa). She founded the annual PROSPA Publishing Workshops which have so far collaborated with Makerere University (Uganda), Kwame Nkrumah University of Science and Technology (Ghana), and the University of Lagos (Nigeria) (https://www.ru.ac.za/artsofafrica/programme/publishingworkshops/). She also founded the Residency for Artists and Writers (RAW) programme (https://www.ru.ac.za/artsofafrica/programme/residenciesforartistsandwriters/ that to date has hosted artists and writers from South Africa, Uganda, Tanzania, Zimbabwe, Nigeria and Germany.
Stephen Fọlárànmí
BA, MFA, MPhil, PHD
Assciate Professor
email: s.folaranmi@ru.ac.za
Office: 046 603 8676
Stephen Fọlárànmí PhD is an artist and Associate Professor of Art History in the Fine Arts Department, Rhodes University, South Africa. He received his BA, MFA (Fine Arts specializing in Painting) MPhil and PhD in Art History from Obafemi Awolowo University Ilé-Ifẹ̀ Nigeria.
Previously Stephen taught Painting, Drawing and Art History at Obafemi Awolowo University Ilé-Ifẹ̀ from 2002-2020. His research interests dwell on Yorùbá Art Studies/African mural Art, Architecture, Performance Art and Activism and Public art. His articles have been published in journals, conference proceedings and chapters five in books. As an artist, Stephen has exhibited his works in Nigeria, Germany, London and the USA.
Stephen was a recipient of the first Höffmann-Dozentur für Interkulturelle Kompetenz at University of Vechta, Germany -2008/2009 session. In 2018 he was NRF/DST SARChI Postdoctoral Research Fellow, Arts of Africa and the Global Souths, Fine Art department Rhodes University. He is a recipient of the 2019 Getty/ College Art Association (CAA) International travel grant, CAA 2020 International Travel grant, and 2020 Art Council of the African Studies Association (ACASA)Travel grant.
Christine Dixie

BFA (Witwatersrand), MFA (Cape Town)
Senior Lecturer
email: c.dixie@ru.ac.za
Christine Dixie's work is predominantly focused on two interlinked concerns, the visual strategies deployed in frontier landscape representation and the narratives used in constructing images of gender. Extending the boundaries of print making as a medium by working in installation and by using a variety of matrix's and materials, her work is intent on drawing the viewer into a mesmeric yet disquieting space. She was awarded an Artist Research Fellowship at the Smithsonian Institute,
Washington D.C.
Her work is represented in national and international collections including The New York Public Library, The Smithsonian National Museum of African Art, The Johannesburg Art Museum and the Isiko National Art Museum. The installation The Binding, 2010, which examines the relationship between sacrifice and male identity, was acquired by the Smithsonian National Museum of African Art. Her multi-media installation, To Be King, was exhibited at the Venice Biennale in 2018.
Thembinkosi Goniwe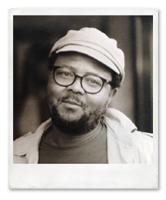 MFA, (University of Cape Town), MA, PhD (Cornell University)
Senior Lecturer
email: t.goniwe@ru.ac.za
Thembinkosi Goniwe is an artist and art historian whose research interests are in modern and contemporary visual arts. Focused areas are on African art, postcolonial and decolonial discourses, criticism and curating of exhibitions, which are engaged in the context of black radical thoughts and global south discourses.
Mbali Khoza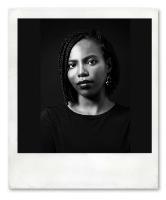 BFA,MFA (Wits)
Lecturer
email: m.khoza@ru.ac.za
Mbali Khoza is an artist and Art History and Visual Arts Lecturer at Rhodes University whose research interrogates authorial identity in artistic practice by posing the question 'what difference does it make 'who' is speaking?'. Through a critical analysis of post-colonial artist practice, she investigates the ways in which artists use visual language to not only speak but rethink ways of speaking. Khoza has participated in a number of exhibitions, such as the Gwanza Photography at the National Gallery of Zimbabwe (2011), Rechewed at the Centre of Historical Reenactments (CHR), (2011), Out of Thin Air at the Michael Stevenson Gallery, Cape Town (2012), After After Tears, with CHR at The New Museum, Museum as Hub, New York (2013), Regions A-G, Johannesburg Library (2013), BLINDSPOT at the National Arts Festival, Grahamstown (2014), next thing you know, Blank Gallery, Cape Town (2014), Poetics of Relation, LiveInYourHead, Geneva (2015). She is currently enrolled at WiSER (Wits Institute for Social Economic Research) as a History of Art PhD student. Her PhD research examines the historicity of blackness, black existence and black expressive culture.
Rat Western
BFA,MFA (Wits)
Senior Lecturer
email: n.western@ru.ac.za
Rat Western worked for several years in the advertising industry as a freelance web and print media specialist, and has lectured at the Wits School of Art and Vega School of Brand Communication. Her research interests are in ephemeral, experiential and participative art whether they be digital, installation or performative. She has exhibited broadly in South Africa and internationally in Florence, Dublin and Rotterdam. Western has exhibited several times as part of the main programme at the National Arts Festival and has become increasingly interested in site specific collaboration, most notably Discharge (2012) at the Grahamstown Military base with Gavin Krastin and Alan Parker and MACHINE FOR LIVING(2014) with Wesley Deintje which received the Standard Bank Silver Ovation Award for Artistic Innovation, Excellence and the Exploration Of New Performance Styles. She was the International and News Editor for the online publication ArtThrob from 2006-2010 and has had several articles published in Art South Africa and De Arte.
Sikhumbuzo Makandula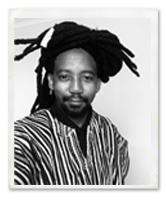 BFA (Rhodes University), MA (University of Cape Town)
Lecturer
email: s.makandula@ru.ac.za
Sikhumbuzo Makandula is a visual artist and photography lecturer at Rhodes University whose practice - based research traces and interrogates the material culture of black intellectual history and the knowledge systems embedded in iminombo, izibongo, iimbali and iingoma. Makandula solo exhibitions includes, Ingoma kaTiyo Soga (2019) at 1820 Monument, Makhanda, Zizimase (2019) at District Six Museum, Ubuzwe (2017) at Room gallery, Johannesburg and In Search of a Nation (2016) at Njelele Art Station, Harare, Zimbabwe. Group exhibitions Makandula participated in includes, Ngoma: Art and Cosmology at Johannesburg Art Gallery, Johannesburg, African Voices: Confronting the Frontiers of Reality at National Gallery of Zimbabwe, Harare, Zimbabwe, Tactile Visions Woven at Turbine Art Fair, Situation at Point of Order, Johannesburg, Anologue EyeWeiner Festwochen in Vienna, My Collection at Museum of Contemporary African Diasporan Arts, New York, 1:54 Art Fair, New York, !Kauru: Towards Intersections at UNISA Art Gallery, Pretoria and Museum Africa Johannesburg, Looking After Freedom at Michaelis Galleries, Harbored at Cape Art Fair, Joburg Art Fair, That Art Fair , Infecting the City Festival and Live Art Festival, Cape Town.
Moira Japp
Office Administrator & Stock Controller
email: moira.japp@ru.ac.za
Jan Nell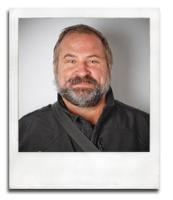 BFA (Rhodes)
Principal Technical Officer
email: j.nell@ru.ac.za
Cynthia Donyeli
General Attendant (Sculpture and Painting)
Mpumzi Mpati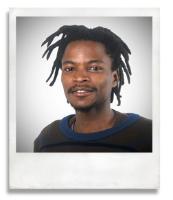 Studio Technician (Printmaking Section)
email: m.mpati@ru.ac.za
Last Modified: Tue, 10 Aug 2021 14:58:11 SAST