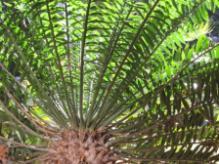 Cycads in the Fountain Quad
Rhodes has a policy of 30 days sick leave for support staff in a 3 year cycle. There are conditions associated with sick leave and these should be observed. Abuse of sick leave is regarded seriously and will result in disciplinary action being taken.
Usually the 30 days of sick leave per 3 year cycle, is adequate for staff who require occasional sick leave for brief illnesses. However, we recognise that at times more sick leave is necessary when faced with protracted illness or major surgery. Under these circumstances, Special (paid) Sick Leave, may be applied for. You should liaise with your manager or HOD if you think you are going to be exceeding your sick leave allocation, as applications for such leave require a suitable motivation from the manager or HOD.
Leave application form.doc
Conditions for Special Sick Leave
Sick Leave Guidelines for Support Staff
You are welcome to contact the HR Generalist for your area.
Last Modified: Fri, 29 Aug 2014 12:12:59 SAST