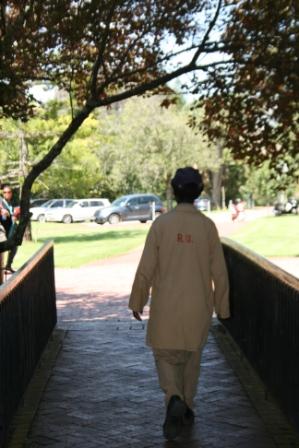 The job profile is a critical "building block" to HR processes.
It impacts:
Recruitment and selection making sure that the Selection Committee understands the kind of person you are looking for
Probation ensuring that the person selected is meeting the job and departmental requirements
Merit Award processes where the motivation that the individual is exceeding the job requirements must be linked to the job profile
Taking action in the case of someone not performing and having to move for incapacity
The Human Resources Division is responsible for the job profiling process which includes assistance in writing job profiles (see attached toolkit on how to write a quality job profile) and the evaluation of jobs using the Job Evaluation System, JE Manager.
JE Policy effective 1 January 2013
The job evaluation process is regarded as key to ensuring fairness and consistency in the evaluation and grading of jobs. This impacts on important people management processes such as recruitment and selection, probation, performance management, training and development and compensation. Job evaluation is however, one of a number of Human Resource (HR) tools that is required for effective people management.
For more information please contact the Deputy Director: HR
Susan Robertson
Phone: 046-603 8792
Email: susan.robertson@ru.ac.za
Last Modified: Tue, 02 Sep 2014 12:59:48 SAST