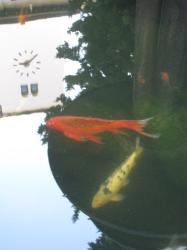 Clocktower reflected in the fountain
The IR & EE Specialist in HR will meet with the new support staff, usually within 6 months of their arrival at Rhodes University. The purpose of this meeting is to:
Ensure that the individual is settling into the University;
Identify any problems as soon as possible and seek to address these;
Explore professional development plans and opportunities; and
Gather information on the experiences of new staff at the University and where there are systemic problems, seek to address these. This information is fed back to the HR Division.
Last Modified: Sun, 22 Jan 2012 17:10:23 SAST