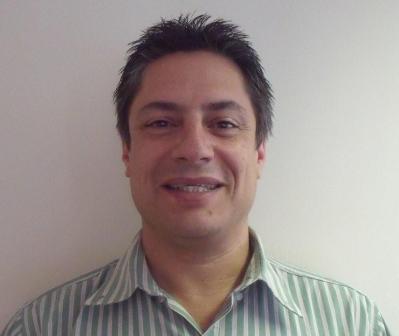 Evan Christophides, Managing Director for SPAR in Zimbabwe, Zambia and Malawi, candidly discussed the challenges of conducting business during one of the world most tenuous fiscal situations, Zimbabwe's economic collapse. His talk, entitled, 'Operating Sustainably in a Hyper-inflationary Environment', was the first seminar in the second series of business forums, hosted by Rhodes University's Business School.
A Rhodes alumnus, having completed a BCom (Hons) in Business Administration in the mid-1980's, he was appointed CEO of Everfresh in 2000, where he oversaw their rise to 'Best Company on the Zimbabwe Stock Exchange' – only to be arrested and charged with economic crimes against the state in 2005. Ousted as CEO by a consortium of politicians, he then joined the Innscor Group as Managing Director of SPAR Zimbabwe; shortly thereafter, he shepherded the company through the country's period of hyper-inflation during the first decade of this century.
In a blunt assessment of what led to the collapse of the Zimbabwean currency, and a frank exposition on how SPAR survived it, he brought the crisis to startling light for his audience. Mr Christophides recalled that in 2008, Zimbabwe's inflation sat at 80 billion percent per month, meaning SPAR was changing its prices four times a day.
The Zimbabwean government blamed European sanctions for the fall in production which precipitated the economic collapse; however, he cited the confiscation of commercial farmland as the culprit. Over the course of a few days, 4000 farmers were ousted from productive land, triggering the 45% reduction in food output in 2000. With the corresponding loss of economic activity, the Zimbabwean government began printing money to buy US dollars, and plundered Foreign Currency Accounts to give civil servants and 'war veterans' a 300% salary increase. In 2007, price controls were imposed and business people were arrested for breaking the myriad of contradictory laws passed by government. In 2008, a Z$10 billion note was issued, worth a paltry US $4. A Z$100 trillion note followed in 2009 and, shortly thereafter on 9 April 2009, the Zimbabwean dollar was abandoned and Zimbabwe became a multi-currency state.
The extreme food shortages, empty shelves and petrol queues lasting for five to six days have been well documented. During this time, people were only allowed to draw Z$500,000 per day from the banking sector – just enough to buy half a loaf of bread. He points out that most business in Zimbabwe had been conducted in foreign currency (despite its illegality) for more than a year before the Z$ finally collapsed.
This absolute decline's effect on business meant that balance sheets were decimated and stock was no longer available. Black market trade was unavoidable if one was to survive. With price controls in place, cash (especially foreign currency) and bartering, became the norm, he said. As the crisis deepened, employees of SPAR demanded payment in groceries, which the company agreed to. There were massive retrenchments and corruption was rife in the country, as the only way to survive was to form 'political relationships', said Mr Christophides. The brain-drain that resulted, led to the collapse of the health and education sectors. The impact on the Zimbabwean people has been incalculable.
In point form, he described how he managed to protect his business during the meltdown. Pricing was done in US$, even though this was illegal. Cash was converted to hard currency or diamonds (available from street traders) as it was received. Creditor and utility payments were delayed and prices were updated hourly. Security increased to protect against looting. All businesses needed so-called 'war chests' to survive, he said. When in a situation of hyper-inflation, he emphasized that there is no time to think, one must act to protect the balance sheet as it is key to a business's survival.
Mr Christophides closed by saying that Zimbabweans living in all corners of the world, were, and probably still are, the reason for the country's more stable economic position at present. It is money from this Diaspora which has made the difference in Zimbabwe's fight back, he said. The transformation has been stark, he said: the country went from having harsh draconian currency laws, and now to one of the most open foreign exchange policy in the world.
As for SPAR's survival, Mr Christophides thanked to the vast 'war chest' the company accumulated; within days of the country becoming a multi-currency economy, SPAR's shelves were stocked and advertising had resumed. While an extremely uncomfortable situation, this experience has taught the Zimbabwean people both resilience and humility, he said– both traits which may come in handy for a country whose future is by no means certain.
By Jeannie McKeown
Picture: supplied
Source:
Please help us to raise funds so that we can give all our students a chance to access online teaching and learning. Covid-19 has disrupted our students' education. Don't let the digital divide put their future at risk. Visit www.ru.ac.za/rucoronavirusgateway to donate