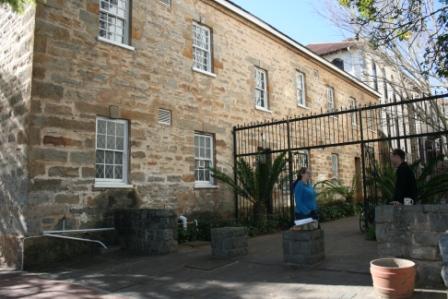 Excitement is mounting ahead of Interactions and Interfaces, a conference about language to be held a Rhodes next week that will bring together both pure and applied linguists and language teachers from around southern Africa to talk about their research, but also about what kind of language studies is needed in our fast-changing society.
Acclaimed keynote speakers from the Netherlands, Canada, New Zealand and England will add a global perspective to the proceedings.
The conference, taking place from 26 to 29 June 2011, opens with a bang on the evening of Sunday 26 June with Vice-Chancellor Saleem Badat giving the opening speech, before the first keynote address by Pieter Muysken, entitled "Roots of Ethnolects".
The following morning, Tracy Derwing will be talking about what she calls "The Real Social Network", the role that interaction plays in learning a second language.
On Tuesday 28 June, Gary Barkhuizen will continue the discussion on second language learning, looking at stories of what "success" in language learning means.
Paul Foulkes will talk about how phonetics can be used to solve crimes in the final keynote address on forensic linguistics on Wednesday 29 June.
The conference parallel sessions are packed with still more highlights. On Monday 27 June, a group of invited international speakers will be exploring "Approaches to Language Variation" in a panel discussion funded by the South Africa-Netherlands Research Programme on Alternatives in Development (SANPAD).
The new fifth edition of Norme vir Afrikaans by North West University's Wannie Carstens will be launched in a combined book launch and poster session on the afternoon of Tuesday 28 June.
The morning of Wednesday 29 June includes a soul-searching panel on the state of Afrikaans linguistics at South African universities.
After the conference there will be four post-sessional workshops in which language researchers will have the chance to learn the basics of some new and exciting techniques and fields within linguistics. One of these, on African languages and syntactic theory, will be a full-day workshop taking place on Thursday 30 June, and promises to showcase ways in which some of our under-researched local languages can contribute to our understanding of the structure of language in general.
The other three post-sessional workshops, on sociophonetics, plain language and Critical Discourse Analysis and corpus linguistics, will take place on the afternoon of Wednesday 30 June.
For more information about the conference and a copy of the programme, visit its website, www.linguisticsconference2011.co.za, or email Michele Pienaar at m.pienaar@ru.ac.za (for registration queries) or Sally Hunt at s.hunt@ru.ac.za (for queries on conference content).
More information about speakers click here
Source:
Please help us to raise funds so that we can give all our students a chance to access online teaching and learning. Covid-19 has disrupted our students' education. Don't let the digital divide put their future at risk. Visit www.ru.ac.za/rucoronavirusgateway to donate