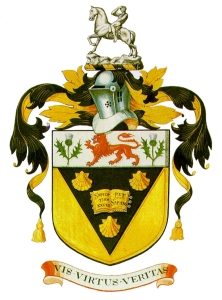 Rhodes University will hold a strategic planning Imbizo from 27 to 28 June where key constituencies will be mapping out the University's future direction. It has been five years since the previous such exercise, and while a great deal has been achieved since 2006; much still needs to be debated in charting the University's course for the next ten years. 
The previous Imbizo centred around seven key themes including the size and shape of the University; academic excellence; recruitment and access, support and success; institutional culture; institutional planning and policy as well as community engagement.
This Imbizo will not be a policy or decision-making event but rather an open forum where key constituencies will have an opportunity to give their input as the university develops the Institutional Development Plan: Vision 2020, taking into account the university's current challenges and its future direction.
Participants will critically revisit and engage on the core values, purposes, goals and strategic directions of the university and the effectiveness of the policies, instruments and processes for their realisation.
Participants invited to the Imbizo include representatives of all institutional constituencies such as Council, the Board of Governors, academic and administrative leadership, academics, researchers, the Student Representative Council and staff unions.
Issues to be discussed include the University's mission and vision, especially those aspects that require attention as well as those that may need to be changed. The shape and size of the University remains an important point of discussion for Rhodes, and although the University's small size is regarded as a major academic and competitive advantage, it also raises issues of relevance and sustainability which need to be carefully considered.
The current strategic thrust of becoming more postgraduate and its implications as well as institutional culture and equity and issues relating to student support and success, will also be key discussion points.
Members of the Rhodes community were invited to send in their suggestions and written contributions, and the outcomes of the Imbizo will be made widely available to the Rhodes community.
Source:
Please help us to raise funds so that we can give all our students a chance to access online teaching and learning. Covid-19 has disrupted our students' education. Don't let the digital divide put their future at risk. Visit www.ru.ac.za/rucoronavirusgateway to donate