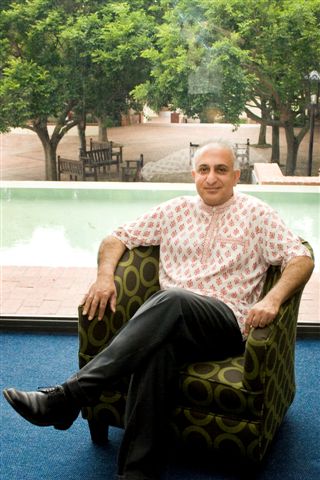 Rhodes University dips its flag on the passing of an outstanding and passionate intellectual and human rights scholar, a fighter for democracy, and an alumnus of the University by virtue of having being awarded an honorary doctorate by the University.
Having been colleagues at the University of Western Cape in the early 1990s, the late former Minister Asmal and I became associates again in his capacity as Minister of Education and in my capacity as head of the higher education advisory body to the Minister.
The major challenge of the early 2000s was the restructuring of higher education to create a new higher education landscape that was more suited to addressing the social and economic imperatives and goals of a new inclusive, equitable and just democracy.
This was necessarily a difficult and contentious task, given the inherited higher education legacy of advantaged white institutions and disadvantaged black institutions, and the numerous political and policy dilemmas regarding equity and development needs, redress and organisational mergers. To compound the challenge, higher education restructuring had to occur during a period of unsupportive macro-economic policy.
Former Minister Asmal conducted himself admirably, balancing a willingness to listen to diverse views with the need for decisive making of choices and taking of decisions. The current higher education institutional landscape of 23 diverse universities that are differentiated in various ways is his abiding legacy. The current landscape, notwithstanding numerous problems and challenges is a considerable advance on what existed prior to 1994.
The early 2000s were also a period of the accelerated commodification of knowledge and the marketisation and commercialisation of higher education. The General Agreement on Trade and Services (GATS) adopted under the auspices of the World Trade Organisation defined higher education as just another service.
Despite the pressures that were brought to bear on us by other countries, former Minister Asmal held steadfastly to the idea of higher education as a public good, and exercised great leadership on firmly rejecting the notion of higher education as simply another tradeable service. Through his leaderships no agreements related to higher education were entered into under GATS.
As is well-known, former Minister Asmal was a man who often held strong and firm views. He and I sometimes differed on matters of specific objectives, strategy and structure. Yet he was always intellectually open to discussion and argument on ideas and policies, and took decisions after weighing up issues from various standpoints.
Apart from his wonderful intellect and his commitment to critical and independent scholarship, there were other endearing qualities such as his warmth and generosity that also characterised former Minister Asmal. It was very easy to develop a warm affection for him.
Former Minister Asmal symbolised good: intellectually, politically and personally. His is a legacy of courageous critical scholarship, commitment to social justice and a humane society, and intellectual and political action towards these ends. Those who share the values that defined him, and especially those who respected and admired him, have a responsibility to keep alive the tradition that he pioneered.
Those in institutions of higher learning are especially challenged. Put simply, how do we, through our teaching, and research and community engagement, produce young men and women who will personify the good that was Kadar Asmal, and in this way ensure that in the years ahead political, social and intellectual life will not be banal, self-centred, self-serving and mired in desperate attempts at simply survival, but will instead be rich and vibrant, and characterised by a striving for social justice and intellectual and social actions towards a humane society.
Kadar Asmal can rest content in the knowledge that he lived his life as recommended by an outstanding revolutionary (n the language of the early twentieth century):
Man's dearest possession is his life; and since it is given to him to live but once, he must so live as to feel no torturing regrets for years without purpose; so live that, dying he can say: All my life and all my strength was given to the finest cause in the world - the liberation of mankind.
South Africa has lost a great thinker and humanist, and a committed advocate of equity, justice, democracy and human rights. We extend our deepest condolences to Ms Louise Asmal and the rest of the family.
This Tribute was delivered this week on behalf of Dr Saleem Badat, Rhodes University Vice-Chancellor, at the memorial service for the late Minister Kadar organised by the Department of Basic Education in Pretoria.
Source:
Please help us to raise funds so that we can give all our students a chance to access online teaching and learning. Covid-19 has disrupted our students' education. Don't let the digital divide put their future at risk. Visit www.ru.ac.za/rucoronavirusgateway to donate