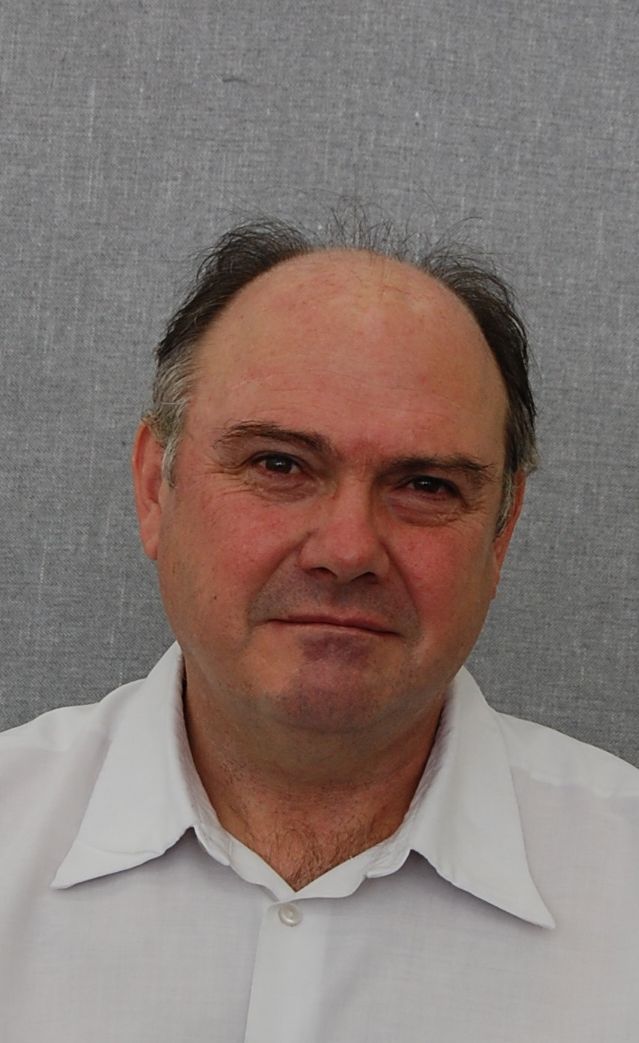 Professor Roy Jobson, Head of the Division of Pharmacology in the Faculty of Pharmacy has been appointed by the Minister of Health to serve as Council member of the Allied Health Professions Council of South Africa (AHPCSA)
The appointment by the Minister makes 2011 an eventful year for Prof Jobson who was earlier in the year elected an Associate of the College of Clinical Pharmacologists of the Colleges of Medicine of South Africa.
Prof Jobson has lectured at Rhodes since 2006 following a six year stint as a pharmacology lecture to medical, dental and physiotherapy students at MEDUNSA.
Prior to that, he worked as a Family Physician in General Practice and Primary Care, also helping to establish the Department of Family Medicine at Wits medical school. Prof Jobson was awarded one of the prestigious Hubert H. Humphrey Fellowships in 1992, which he spent at the University of Minnesota.
The AHPCSA is the statutory council mandated with registering a variety of complementary and alternative health practitioners and ensuring their standards of practice in terms of the Allied Health Professions Act.
The Council oversees four Boards, including the Professional Board for Homeopathy, Naturopathy and Phytotherapy, with a total of eleven different complementary and alternative medicine disciplines being represented by the boards.
The AHPCSA is also responsible for ensuring that the training institutions for these disciplines meet the necessary requirements and for formulating policies applicable to the various professions falling under its statutory mandate.
Having been a Council member of the Medicines Control Council (MCC) for five years and serving a short spell as a member the MCC's complementary medicines committee as part of a Ministerial task team, Prof Jobson said he witnessed firsthand "the unfortunate consequences of the MCC's failure to act", which resulted in 155 000 complementary and alternative medicines being available on the market which have never been independently assessed by any regulatory authority for their quality, safety or efficacy.
"I am hoping that my appointment to the AHPCSA will assist in ensuring that registered practitioners of allied health professions as defined in the Allied Health Professions Act will act professionally, ethically and with integrity as well as meeting the required standards for registration," he said. "The overarching mandate of the AHPCSA and the one I am particularly committed to myself is to promote and protect the health of the public."
Prof Jobson also said he particularly values his election by his 'medical doctor peers' as none of his colleagues working at Rhodes University are from the same background. Being an Associate of the College of Clinical Pharmacologists may require Prof Jobson to assist in examining medical doctors specialising in clinical pharmacology.
The College of Clinical Pharmacologists was established in the last few years under the leadership of Professor Gary Maartens, head of the Division of Clinical Pharmacology in the University of Cape Town's medical school.
Story by Sarah-Jane Bradfield
Photo supplied
Source:
Please help us to raise funds so that we can give all our students a chance to access online teaching and learning. Covid-19 has disrupted our students' education. Don't let the digital divide put their future at risk. Visit www.ru.ac.za/rucoronavirusgateway to donate