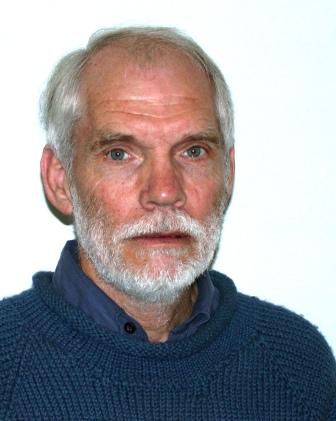 Renowned Wits University Chemistry Professor Neil Coville, recently visited Rhodes University to present Barker Lecturer to postgraduate students and staff.
Professor Coville, a Synthetic chemist, said that even though the Rhodes University Chemistry department was smaller in comparison to theirs at Wits University he found the environment 'very much alive'. "The environment here is just out of this world, and when it comes to the equipment they have in their disposal, I am really impressed," he said in his 'visiting professor's office at the department.
He also said he was really honoured to have been invited to give lectures after one of the most respected chemists, Corry Barker. "To have been invited to do the Barker lectures is really an honour to me because this man was a giant in this field. It really sort of humbles you," he said before admitting that even though he didn't know much about the man he had done some research on him and he had great respect for him.
In his many years in academia Prof Coville has had many honorary appointments both in domestic universities and outside the country in countries like Ethiopia and many others.
The well travelled professor and former Head of the Chemistry Department at Wits University said that he still enjoys mentoring the young minds of the future chemists, especially when they really show a desire to chemistry and have the required curiosity towards chemistry.
When asked what the future was like to future chemists Prof Coville said that the future was bright for hard workers in the industry. "The future really does look bright in the industry, but again it needs very committed people who also have something to offer to it (the chemistry industry)," he said emphasising the need for hard work.
Prof Coville, an Emeritus Professor at the Witwatersrand University in Johannesburg said that this trip to the Eastern Cape and to Rhodes University also meant that he was visiting Grahamstown for the very first time in his life, something he said he was very happy about.
"I am really happy to have been asked by Rhodes University to come down here and give these lectures to these exciting young minds in the chemistry fraternity. I am also very grateful that I got to come to Grahamstown for the very first time," he added.
Story by Rudzani Floyd Musekwa
Source:
Please help us to raise funds so that we can give all our students a chance to access online teaching and learning. Covid-19 has disrupted our students' education. Don't let the digital divide put their future at risk. Visit www.ru.ac.za/rucoronavirusgateway to donate