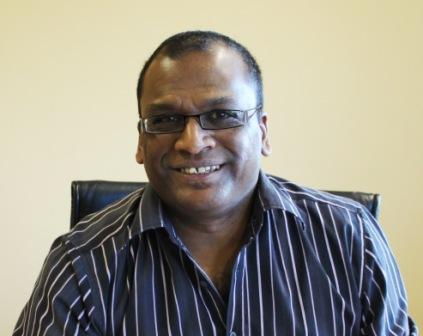 Dr Pravine Naidoo, a Rhodes Alumnus, has been afforded the unique, historic opportunity to initiate and pioneer the drafting of new legislation for submission to Parliament. This legislation will regulate all municipal managers and senior managers in municipalities in South Africa.
Acknowledging the fact that local government has had challenges in delivering effective and efficient services to communities and this is consequently seriously hampering Government's efforts to build cohesive, sustainable and quality communities, President Jacob Zuma recently signed into law the Local Government: Municipal Systems Amendment Act 07 of 2011.
This Act now compels municipal councils to appoint non-political, qualified and competent municipal managers and senior managers to administratively lead and manage their municipalities.
Dr Naidoo clarifies that, "This is new proposed legislation (Local Government: Professional Management Act of 2012), which I am currently drafting for submission to Parliament.
"It is going to enhance the recently enacted legislation (namely, Local Government: Municipal Systems Amendment Act 07 of 2011 recently signed into law by President Zuma).
The decision taken by the Institute for Local Government Management of South Africa (ILGM) to afford the Chairperson of its Regulatory & Professionalisation Committee, Dr Naidoo, to initiate the legislation was a further attempt to enhance the professionalisation of South African municipalities.
Dr Naidoo, who obtained his second doctorate (PhD) (2010) at the Rhodes Business School, is now based in Paarl, Western Cape. He noted that, "The draft new legislation is now ready from the ILGM's side which will be processed via the National Department of Cooperative Governance to Parliament.
"We want to enhance the image of local government management in South Africa and ensure that services to our communities are delivered and managed in a professional and accountable manner.
"Furthermore, we want our municipal administrations to manage public resources in an effective and efficient manner to inspire confidence from members of the public.
"The proposed new Act would provide the Minister powers in terms of appointing members of the SAPLGMC and regulating the practice of professional local government management in general. It is also envisaged that a new professional post-graduate practice qualification would be made compulsory for municipal managers and senior managers to be professionally certified", Dr Naidoo further elaborated.
Source:
Please help us to raise funds so that we can give all our students a chance to access online teaching and learning. Covid-19 has disrupted our students' education. Don't let the digital divide put their future at risk. Visit www.ru.ac.za/rucoronavirusgateway to donate