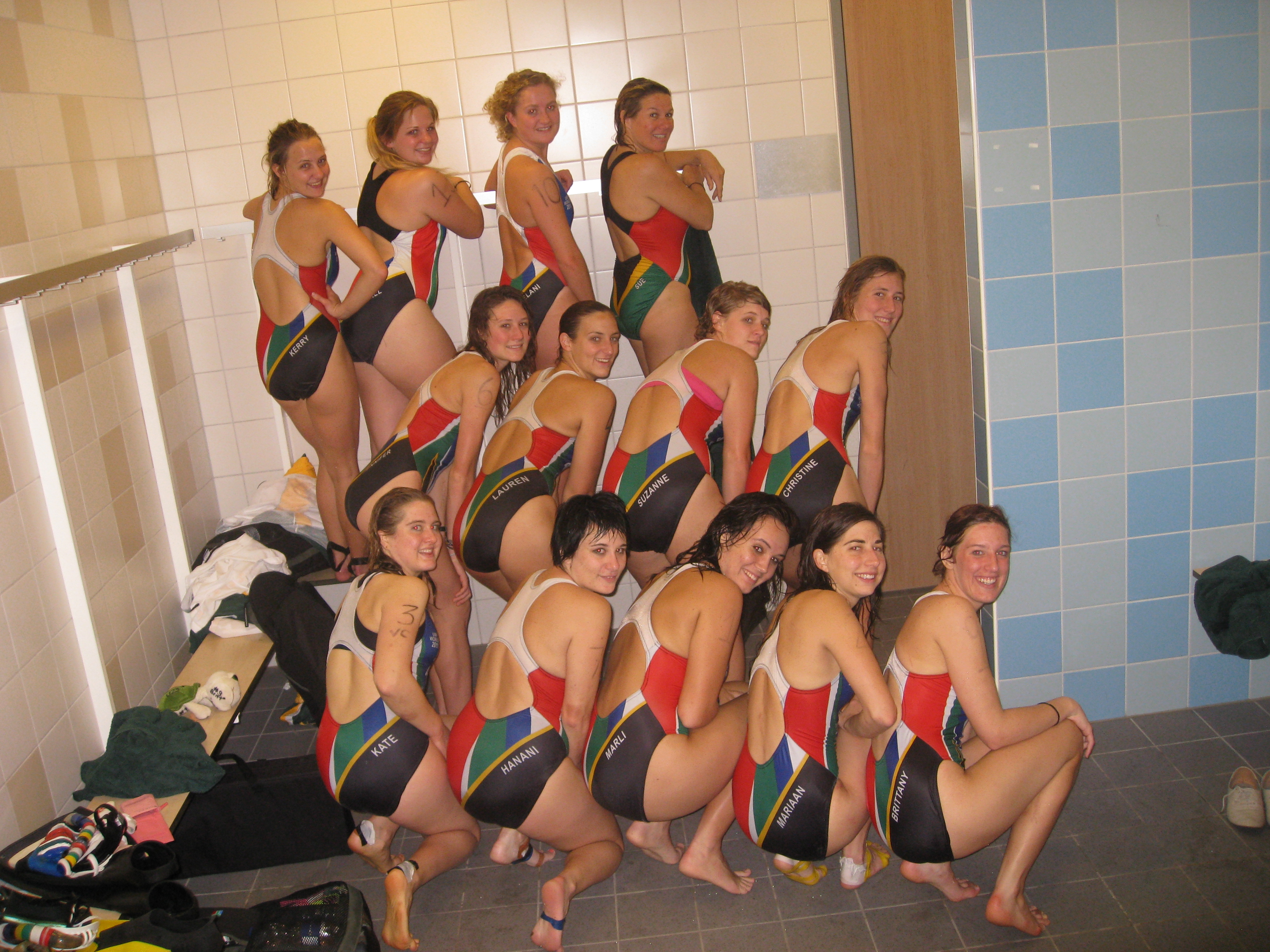 Rhodes University students have recently represented the country internationally in underwater hockey, archery and athletics.
"A Champion team will always beat a team of champions" said Jennifer Coppinger, recalling a John McGrath quote on team sport. Christine and Jennifer Coppinger, Brittany Oliver and Kerry Pieterse were part of the South African under-23 underwater hockey squad that competed in the Netherlands at the Under Water World Championships in July.
Christine Coppinger, an Icthyology Masters student and Rhodes athlete shared her sister's sentiment regarding the honour of representing South Africa on an international platform. She also spoke with pride of watching the under 19 boys' team compete for and win a gold medal for South Africa, saying this was one of the tournament's highlights.
For Brittany Oliver, a thirdyear BSc student, the entire experience was "absolutely mind-blowing". Oliver, particularly passionate about the recognition of underwater hockey said she hoped that the sport would continue to grow in years to come. According to Oliver, the next underwater hockey tournament will be held in Singapore in 2012, the trials for which are imminent.
Other nations that participated in the Championships included Columbia, France, New Zealand, Great Britain, Spain, Australia, Belgium, Scotland and Turkey. The Zambian sisters agreed that their sporting endeavours complement their academic work. They have represented Rhodes at underwater hockey nationals for three years and have also competed provincially.
Jennifer, a fourth year Fine Arts students also 'dabbles' in rock climbing and has represented the University in athletics. "The busier you are the more structured and more productive you become" said Christine. Asked what she learnt from the tournament, Jennifer replied that "preparation and training appropriately is important" and emphasised the value of training as a team.
According to the President of the South Africa Youth Underwater Hockey Federation, Heine Engelbrecht, the participating players will be awarded national colours as the tournament is recognised by both the South African Sports Confederation and Olympic Committee (SASCOC) and the Department of Sports and Recreation.
Natalie Ross (third year BSc) and Micheal Cannon (first year MSc) are set to compete in athletics in September. Lance Ho (BSc Honours) and Simon Naude (third year BSc) were competing in archery in China at the time this article was written. The Coppingers expressed their gratitude for the partial funding provided by the Rhodes Sports Council.
Story by Zukiswa Kota
Source:
Please help us to raise funds so that we can give all our students a chance to access online teaching and learning. Covid-19 has disrupted our students' education. Don't let the digital divide put their future at risk. Visit www.ru.ac.za/rucoronavirusgateway to donate