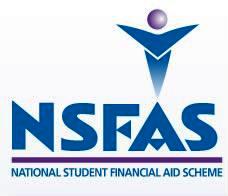 The Rhodes University Financial Aid Office was recently named the Best Performing Financial Aid Office by the National Student Financial Aid Scheme (NSFAS).
The NSFAS is government-funded and carries out audits of all 23 higher education institutions on an annual basis. The results of these audits also inform the criteria for the awarding of the annual certificate that recognises exemplary performance.
The programme provides students with loans or bursaries to fund their studies. The scheme aims to address the country's "…racially skewed student, diplomate and graduate population by providing a sustainable financial aid scheme" as expressed by the NSFAS mission statement.
In 2010, the NSFAS administered R3.2 billion in awards to students.
Mr Luyanda Bheyile, the Financial Aid administrator expressed excitement for the award. He stated that among the strengths of his team are good organisational skills and effective communication. He further said, in addition to an emphasis on efficiency, the team strives to avoid sending students "from pillar to post" by providing as much information and assistance as possible.
Mr Bheyile also highlighted that students are at the core of the Financial Aid Office functions and that a student-oriented service requires efficiency. He runs the office with the assistance of Ms Nomathamsanqa Matiwana and Mr John Blouw, a student assistant.
For further information, students can approach Mr Bheyile at Eden Grove in Lucas Avenue or email
l.bheyile@ru.ac.za.
Story by Zukiswa Kota
Source:
Please help us to raise funds so that we can give all our students a chance to access online teaching and learning. Covid-19 has disrupted our students' education. Don't let the digital divide put their future at risk. Visit www.ru.ac.za/rucoronavirusgateway to donate