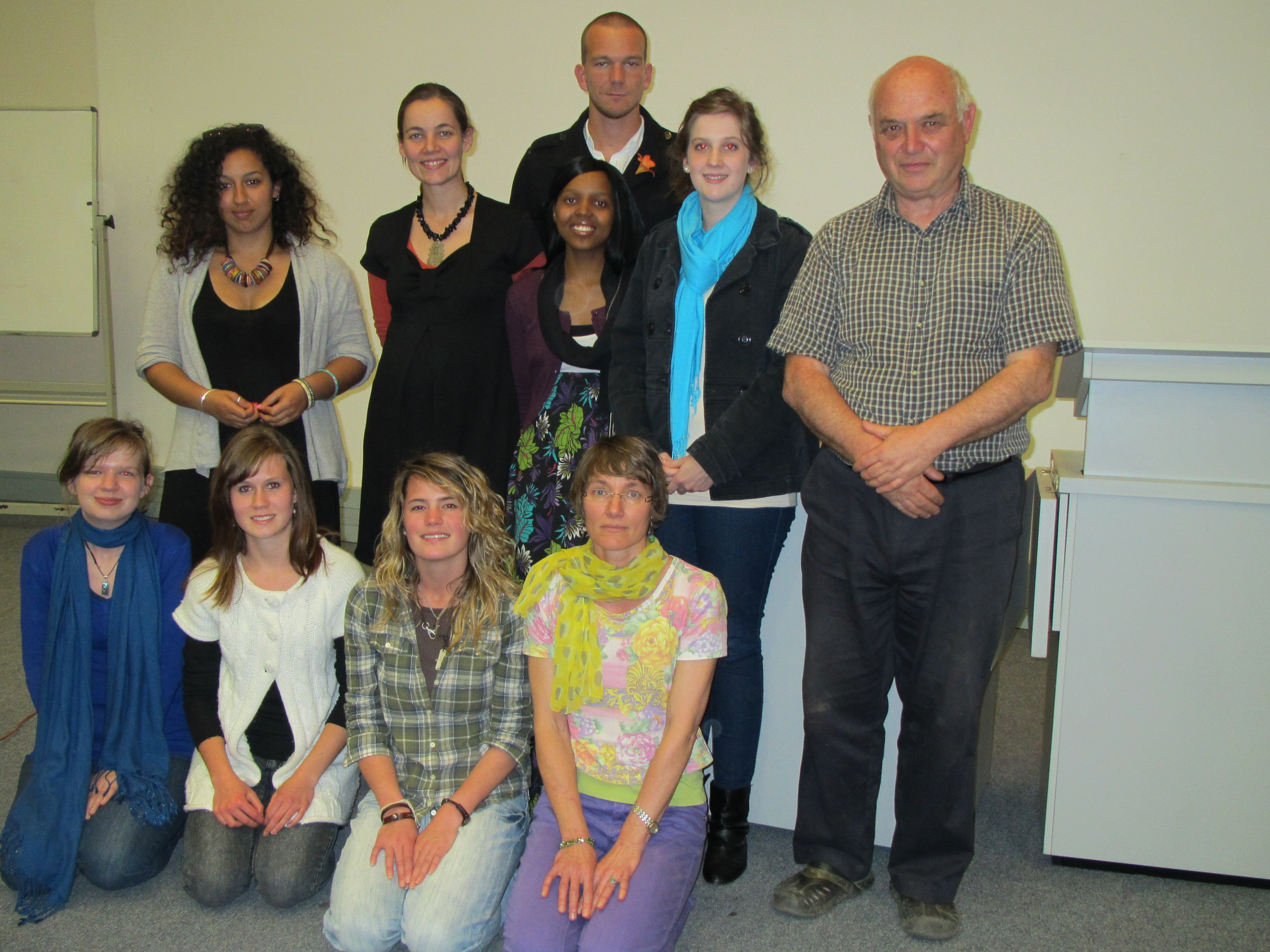 In celebration of China Week at Rhodes University, the School of Languages and the Confucius Institute recently launched Sai Weng Loses His Horse, a (short story writing) collaborative effort involving students and staff of the School of Languages.
Staff and students representing French, Afrikaans, isiXhosa, English, and German were invited to write a short story re-interpreting the ancient Chinese story Sai Weng Loses His Horse, which dates from the second century BC.
The apparently simple story recounts an old man's approach to three major ups and downs in his life. Instead of getting caught up in good fortune or tragedy, his approach is one of seeming indifference.
What the story often evokes, according to Professor Marius Vermaak, Director of the Confucius Institute, is the Chinese ability to think long-term in contrast to westerners' impatience.
Mr Robert Berold, course coordinator of the Rhodes MA Writing Programme and editor of the publication said the logic of the story does not correspond to what western people expect from a narrative.
"Not only bad fortune but even good fortune is not of great interest to the old man, which is something that western people find quite difficult to grasp. Some of the stories really captured that," he said.
Last year the Confucius Institute initiated the first collaboration of this kind, when staff and students were invited to translate a classical Chinese poem into German, Latin, French, Afrikaans, English and isiXhosa.
"This year the challenge was not a translation but a creative transformation of an ancient Chinese story into a reimagined context," Prof Vermaak said.
The book features ten stories, in French, Afrikaans, isiXhosa, English, and German, with the five stories shortlisted to win the competition translated into English and Chinese. There are some "fascinating engagements with the ancient story, and some creative misinterpretations too" Prof Vermaak said.
The story is re-imagined in a range of settings: the wild Lesotho/Eastern Cape border, East Cape townships, Nazi Germany, the neverlands of fable, and a science fiction future run by machines.
Ms Jounelle Gibson and Ms Maya Sapieka's story written in French, Le Coq Vaniteux (The Vain Rooster) was announced as the joint winner with a story by Ms Silke Heiss, a teacher in the Masters in Creative Writing programme, titled Pule Stays Put.
Prof Ma Yue of the School of Languages and Confucius Institute, who also made the five Chinese translations in the book, said the stories do reflect some understanding of Chinese culture. "You can see the different linguistic views that embody Chinese philosophical thought," he said.
Prof Vermaak said it had been gratifying to see so many of the stories speak to young people in contemporary South Africa. "The 2011 Story Project has turned out to be a worthy successor of the 2010 Poetry Project," he wrote in his introduction to the book, "and for this I thank Robert Berold, Ma Yue, my colleagues of the School of Languages, the judges and translators, and the authors for their enthusiasm and effort."
For a copy of Sai Weng Loses His Horse, contact Ms Helen Pienaar at International Studies Office h.pienaar@ru.ac.za
Story and photo by Sarah-Jane Bradfield
Authors of the stories published in Sai Weng Loses His Horse
Back row: Maya Sapieka (French), Rebecca Domingo (German), Mathaabe Thabane (German), Matthew de Klerk (French), Jounelle Gibson (French), Robert Berold (Editor)
Front: Alisa Lochner (Afrikaans), Ju-ann Hockly (Afrikaans), Mia vd Merwe (Afrikaans)
Silke Heiss (English).
Authors not in photo: Tsepiso Nzayo (isiXhosa), Jenna Collett (English)
Source:
Please help us to raise funds so that we can give all our students a chance to access online teaching and learning. Covid-19 has disrupted our students' education. Don't let the digital divide put their future at risk. Visit www.ru.ac.za/rucoronavirusgateway to donate