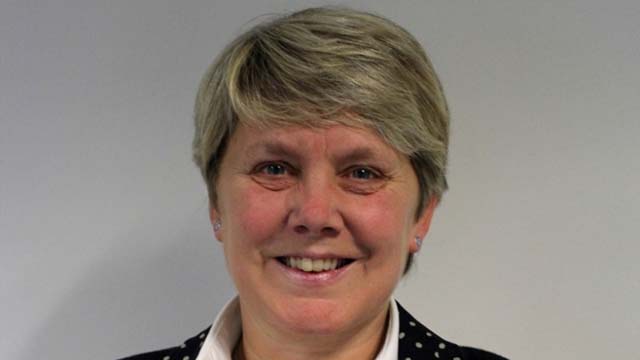 All communities, irrespective of their socioeconomic status, have an exceptional ability to tackle social problems and find innovative solutions. From feeding and educating children, to overcoming gangsterism, to growing the township economy, the social innovation approaches developed in SA are remarkable.
Many would remain unknown, until Common Good First was launched earlier in October.
A digital platform that will showcase social innovation, social enterprise and community projects, Common Good First will also connect organisations to peer projects, academics and higher education institutions in the country and across the world.
It will also help projects improve their digital literacy and information and technology (ICT) skills so they can share their stories, skills, knowledge and solutions, and grow their support bases and networks.
The project is a partnership between several South African and international universities, with the universities helping to identify innovation projects including those with which they are already engaged.
The developer of the project and its primary coordinator is Glasgow Caledonian University in Glasgow, Scotland.
Nelson Mandela Metropolitan University (NMMU) in Port Elizabeth is the lead South African partner and domestic co-ordinator.
Common Good First is funded by the EU programme Erasmus+, a funding stream for education.
Common Good First was awarded almost €1m over three years (about R15.5m).
"Our goal is to create a digital platform and knowledge bank of social innovation projects, with the aim of sharing innovative approaches to social challenges, many of which are similar worldwide," says Common Good First director of digital collaboration Julie Adair.
"Scotland shares several similar problems to SA including gangsterism, educational crises and poverty."
Adair has worked in interactive content since the mid-'90s in senior roles. She helped launch BBC Online and as the online director at The Walt Disney Company, she was responsible for growing teams and content in 23 countries and developing output for mobile and tablet platforms.
"By creating an online network of social innovation and community projects in SA and internationally, it opens incredible opportunities for engagement, co-operation and partnerships between the projects and the Erasmus+ partner universities," says Professor Darelle van Greunen, director of the Centre for Community Technologies at NMMU.
The centre is building the digital platform with support from the University of the Western Cape (UWC).
The South African universities included in the project all have strong engagement programmes and relationships with their communities.
In addition to NMMU and UWC, the University of Johannesburg (UJ), North-West University, Free State University and Rhodes University are involved in the project.
Adair says the depth of community engagement in South African universities is far more advanced than in Europe.
A pilot project completed earlier this year in partnership with the faculty of management at UJ included social innovation projects such as the Tshepang Programme for Orphans and Vulnerable Children.
It was established in 2006 by social worker Susan Rammekwa, formerly the assistant director of the Johannesburg Child Welfare Society.
The Tshepang programme focuses on supporting orphans and vulnerable children in the Princess informal settlement in Roodepoort, west of Johannesburg. A team of 30 people provide daily care for 300 children between the ages of three and 18.
In the afternoons, schoolchildren receive help with their homework and tutoring.
They have access to a library and computer centre and are fed twice a day.
Rammekwa is entrepreneurial in her approach to raising funds and securing support for Tshepang.
In addition to attracting donor funding, microenterprises have been established on the premises, including a hair salon, scone bakery and vegetable garden, and the profits are reinvested in Tshepang.
Rammekwa says the organisation shares its story by word of mouth and via a website that a supporter offered to upgrade. "We also have pamphlets that the school of hospitality at the University of Johannesburg made for us, which shares our story," says Greunen.
Adair says outstanding social innovation projects such as Tshepang can do so much more to market and communicate their stories, raise their profiles and attract funders.
"The digital platform we will create for them to do this will be easy to use; it will be like filling in a Facebook or LinkedIn profile, where they can add as they go along," she says.
Van Greunen says ICT teaching modules and digital storytelling labs will be held to improve the skills of staff and volunteers at social impact projects in urban and rural areas in the Eastern Cape, North West and Free State.
"Based on the high usage of mobile phone technology in SA, the project will ensure that these platforms are at the heart of our content and application development," she adds.
"We will also make provision for the lack of connectivity in many of our rural areas. We will be drawing on storing and uploading solutions we have developed in the health-care space. We will also need to create local area networks and smart centres, such as in libraries or community centres."
Common Good First is committed to achieving transformational change across continents and communities through social engagement, education, research and social innovation.
NMMU vice-chancellor Derrick Swartz says the focus on social innovation and social enterprise support is important to his university as well as to the country.
Erasmus+ provides funding to modernise education, training and youth work across Europe and the world.
It also supports improved access to education, skills development and extends opportunities for students to use their abilities and education in society.
The organisation also helps young people to gain work and contribute to their economy, and encourages future generations to enter education.
Other universities partnering with the Common Good First project are Reykjavik University in Iceland, Roskilde University in Denmark, Universidad de Alicante in Spain and the University of South East Norway.
Common Good First director of digital collaboration Julie Adair. Picture: SUPPLIED
Source: http://www.businesslive.co.za/bd/national/2016-10-31-platform-gives-social-projects-digital-drive/
Source: Business Live
Please help us to raise funds so that we can give all our students a chance to access online teaching and learning. Covid-19 has disrupted our students' education. Don't let the digital divide put their future at risk. Visit www.ru.ac.za/rucoronavirusgateway to donate