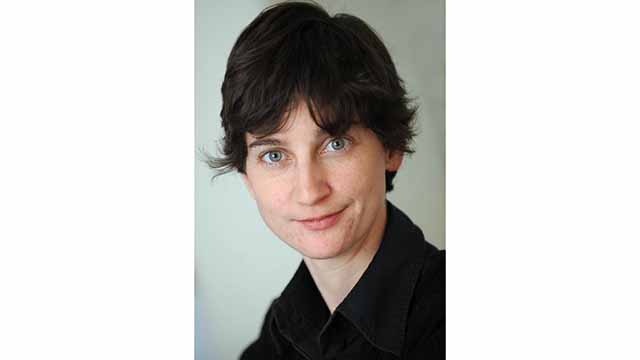 "Last year, a few days before my 21st birthday I could not celebrate. My results were withheld because my student account was in arrears. I spent my special day crying in my mother's arms. I do not know if there is a word in the dictionary that can express how grateful I am that this year will be different. You have given me hope and I am more determined to be successful and have the same positive effect on someone else's life."
This is an extract from a letter written by a 22-year-old Rhodes University student who recently received a surprise bail out for his outstanding university fees. Having discovered what is generally regarded as a "small big need," Natasha Joseph, a Rhodes alumnus, embarked on an ambitious one-month fundraising drive for Rhodes University students doing their final years.
For her birthday this September, she launched a campaign amongst her close friends and those on her social media to raise money for outgoing students who cannot graduate because they are in arrears of small amounts. She raised a whooping R40 000.
"It must be the most frustrating thing to study for up to four years and have nothing to show at the end. Students must graduate in order to complete the cycle of working hard, studying hard and pursuing a promising future," she said.
The funds will be shared by five students and R15 000 will assist a student who had dropped out to work towards raising funds for registration in 2018. Contributions from her friends ranged from R500 to R15 000, money which, according to Natasha could easily be the equivalent of a sushi night out.
"The response was amazing, mostly from friends that have no association with the university but recognised how important this cause is. These are people to whom university was a certainty because of their privilege," she explains.
Joseph comfortably acknowledges her "white privilege as a state of being where funding for education is not as stressful as it is for young people from disadvantaged backgrounds."
She considers herself and her friends to be the white middle class exempted from 'black tax' (the extra money that black professionals are coughing up every month to support their extended families).
"University life is about studying and having fun. It is unfair for young people to be worrying about the rands and the cents during final year examinations. I had the privilege of a bank loan backed up by my parent's house bond. I want to afford these students the same security that allows them to enjoy what is arguably the best time of their young lives," she enthused.
Natasha grew up in Cape Town and spent four years in Grahamstown studying Journalism, and "developed a soft spot for the Eastern Cape Province." She says she is bothered by the rate at which Eastern Cape graduates "abandon the province" almost immediately for metropolitan cities.
She urged Rhodes alumni to not cut ties with the institution after graduation as everyone has the ability to raise funds for any cause close to their hearts.
"All you have to do is contact the Alumni House, consult on what is needed and give back to the space that shaped the amazing citizens we have all grown up to be," she concluded.
The Vice-Chancellor, Dr Sizwe Mabizela, inspired the Rhodes University community, which includes alumni as its strongest stakeholder, to endeavor in such efforts to ensure that all deserving students afford education.
He launched the Isivivane Student Financial Aid, a 10-year campaign in June 2017 with an ambitious target of R1 billion. The Fund was started with a founding amount of R5 million from Absa Bank, which has assisted 150 academically deserving students from the "missing middle".
These are students whose family income means that they do not qualify for the National Student Financial Aid Scheme (NSFAS), but who can still not afford university.
"Just as Rhodes will never stop seeking out the best students, we must also constantly reaffirm our commitment to making a Rhodes education accessible to everyone, irrespective of their financial position. No contribution is too big or too small," said Mabizela.
To donate towards this noble initiative contact Mr Qondakele Sompondo, Manager: Alumni Relations & Fundraising q.sompondo@ru.ac.za; 046 603 7015 or click on the link …https://www.ru.ac.za/isivivane/
Natasha worked as news editor of City Press for three years before joining The Conversation Africa. She has freelanced for a range of publications, including Al Jazeera English, The Atlantic and The Big Issue. After obtaining her Bachelor of Journalism at Rhodes University in 2003, she worked for the Cape Times as a general reporter before joining the Cape Argus as news editor in 2009. She is a contributing editor to the Index on Censorship. She is passionate about higher education and the massive role it has in transforming society.
Source: Communications
Please help us to raise funds so that we can give all our students a chance to access online teaching and learning. Covid-19 has disrupted our students' education. Don't let the digital divide put their future at risk. Visit www.ru.ac.za/rucoronavirusgateway to donate