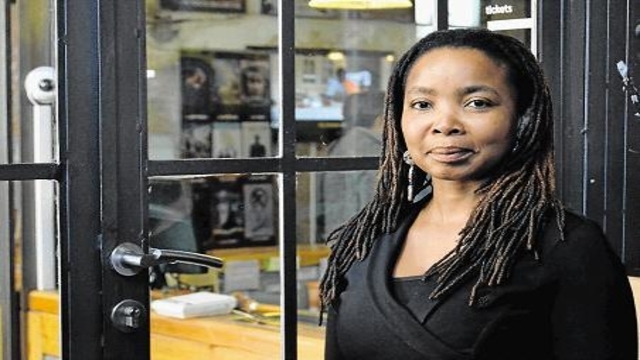 In a bid to contribute to the intensifying need to strengthen the feminist movement in Southern Africa, the Rhodes Departments of English and Fine Art in collaboration with Finding Africa are hosting an international colloquium on African Feminisms from Friday 21 to 22 July 2017.
Female scholars from universities all over Africa will present a plethora of papers that interrogate every school of thought using recent unfolding events and presenting new ways of thinking and approaches.
Over the years, it has been argued that South African women are reluctant to fully embrace feminism and have opted to make women's rights discourse and violence against women a matter of political importance. There is yet to be a scholarly contribution to this intensifying notion of the non-existent South African feminist movement.
Dr Danai Mupotsa from Wits University will deliver a keynote address on Feminism as Pedagogy. Beverly Barry will pick up the momentum of the first day with a panel address on Women and Visual Arts, an African feminist conversation about the Khoi-Khoi and San women in the Rock Art of South Africa. The discussion will zone in on un-silencing historically marginalised artists.
Rhodes Politics department lecturer, Dr Siphokazi Magadla presents a crucial paper on the South African foreign policy and its implications for feminist Inter- national Relations. She will be interrogating the legacies of Presidential candidate Nkosazana Dlamini-Zuma and International Relations, and Co-operation Minister Maite Nkoana-Mashabane.
A notable creative dialogue titled Art on our Mind will see the participation of author and associate professor of African literary and gender studies at Wits, Professor Pumla Gqola, Fine Artist Dr Sharlene Khan, Dr Yvette Abrahams, Professor Neelika Jayawardane and Dr Betty Govinden.
Other papers will include African Feminist Thought, Intersectionality: the Limited Space for Feminism in #feesmustfall, Alternative Spaces: the politics of erasure and exposure of the black female bodies, Woman in a Passage, domestic vio- lence in Nigeria, Challenging Sexism, and Misogyny and censorship among other papers.
Zuziwe Khuzwayo, a PhD intern at the Human Sciences Research Council (HSRC) of South Africa focuses on her area of interest, the study of gender inequality in the workplace and the construction of women's sexuality. She will host a discussion on Bisexuality in South Africa.
On Friday, Dr Sharlene Khan launches her book I Make Art, paired with a poetry performance by Siphokazi Jonas and Betty Govinden. There will be an exhibition titled Being here, becoming her, curated by Re lwe Nkomo and Ato Mogotsi.
The colloquium is funded by Finding Africa, UCAPI, The Andrew Mellon Foundation, the National Research Foundation, Art on Our Mind Research Project and Rhodes University.
Source: Communications
Please help us to raise funds so that we can give all our students a chance to access online teaching and learning. Covid-19 has disrupted our students' education. Don't let the digital divide put their future at risk. Visit www.ru.ac.za/rucoronavirusgateway to donate