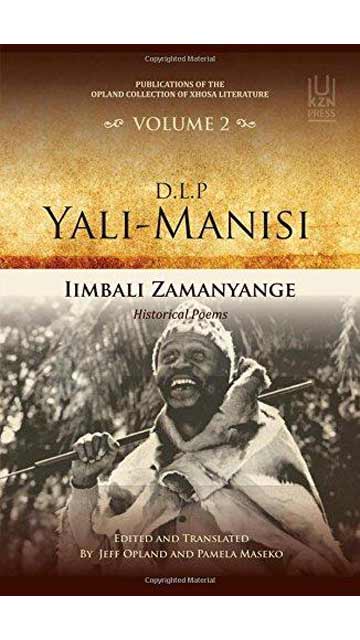 Professor Jeff Opland, Research Associate and visiting Professor in the Rhodes University's African Language Studies: School of Languages & Literatures will be awarded the presidential Silver in the Order of Ikhamanga Awards on Friday, 28 April 2017.
Opland is being honoured for his excellent contribution in the field of history and an impressive body of works in literature. The Awards Ceremony will be held at the Presidential Guest House in Pretoria.
He has worked on a collective body of work based on early Xhosa oral literary studies, such as the life and work of author SEK Mqhayi, poet Yali-Manisi and the first and only major female poet to write in isiXhosa, Nontsizi Mgqwetho. The Opland Collection of Xhosa Literature, edited by Jeff Opland and Pamela Maseko, contains research into Xhosa folklore, especially praise poetry, and the history of Xhosa literature.
His collection, The Nation's Bounty on original poems alongside English translations by Jeff Opland. For nearly a decade Nontsizi Mgqwetho contributed poetry to a Johannesburg newspaper, Umthetheli wa Bantu, the first and only female poet to produce a substantial body of work in isiXhosa. Apart from what is revealed in these writings, very little is known about her life.
She explodes on the scene with her swaggering, urgent, confrontational woman's poetry on in 1920 disappeared into the shrouding silence she first burst from. Her poetry claims for her the status of one of the greatest literary artists ever to write in isiXhosa, an anguished voice of an urban woman confronting male dominance, ineffective leadership, black apathy, white malice and indifference, economic exploitation and a tragic history of nineteenth-century territorial and cultural dispossession.
"We are very excited about Professor Opland's achievement! This also comes just after graduation where African language Studies received a record of seven PhD students. This is an indication that great strides are being made in the University towards transformation," said Dr Sizwe Mabizela, Vice Chancellor for Rhodes University.
Ikhamanga is the central motif of the Order of Ikhamanga and symbolises the unique beauty of the achievements of South Africans in the creative fields of arts, culture, literature, music, journalism and sport. The beautiful and unique Ikhamanga flower (Xhosa for the strelitzia flower) is one of the world's most well-known flowers, indigenous to South Africa and it grows wild in the Eastern Cape.
The public nominates persons from all walks of life that they believe are deserving. According to the office of the South African President, the School of Languages: African Language Studies is being awarded because, "your work exhumes stories of the dead and brings them to life so that the living can continue to learn and benefit."
The Order of Ikhamanga was instituted in 2003 and is granted by the President of the country.
The Rhodes School of Languages & Literature have previously received a Pan South African Language Board Award for promoting multilingualism in South Africa in 2008.
Source: Communications
Please help us to raise funds so that we can give all our students a chance to access online teaching and learning. Covid-19 has disrupted our students' education. Don't let the digital divide put their future at risk. Visit www.ru.ac.za/rucoronavirusgateway to donate