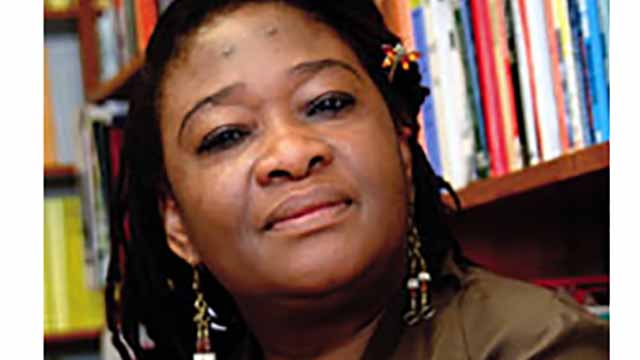 A tri-varsity colloquium celebrates 30 years of anthropologist, Dr Ifi Amadiume's ground-breaking book, Male Daughters, Female Husbands - Gender and Sex in an African Society from Thursday, 21 to 22 September 2017 at Eden Groove Blue at Rhodes University.
The Colloquium is hosted by the departments of Political and International Studies (Rhodes University), Sociology, Anthropology and History (Nelson Mandela University) and the African Gender Institute (University of Cape Town).
Dr Amadiume is a Nigerian poet with a PhD in anthropology. In 1987, more than a decade before the dawn of queer theory, she published the ground-breaking book to critical acclaim. This compelling, enduring, and highly original book argues that gender, as constructed in Western feminist discourse, did not exist in Africa before the colonial imposition of a dichotomous understanding of sexual difference.
Amadiume, who has been pioneering work in feminist discourse, examines the African societal structures that enabled people to achieve power within fluid masculine and feminine roles.
The colloquium will open with reflections by Amadiume, plenary sessions by scholars that will include Sociologist Dr Babalwa Magoqwana (NMU), Dr Nthabiseng Motsemme, Academic Director for the National Institute for the Humanities and Social Sciences, Yaliwe Clarke (UCT), Professor Jimi Adesina (UNISA), Zandi Radebe (UNISA) and Professor Nomalanga Mkhize (NMU)

The papers will deal with the place and power (or lack thereof) of African women in Land, Political Economy, Sexuality, Classism, Violence, and the legacy of the Jacob Zuma administration.
The conference is open to all who wish to attend. Please see attached the full programme.
#Amadiume@30
Source: Communications
Please help us to raise funds so that we can give all our students a chance to access online teaching and learning. Covid-19 has disrupted our students' education. Don't let the digital divide put their future at risk. Visit www.ru.ac.za/rucoronavirusgateway to donate