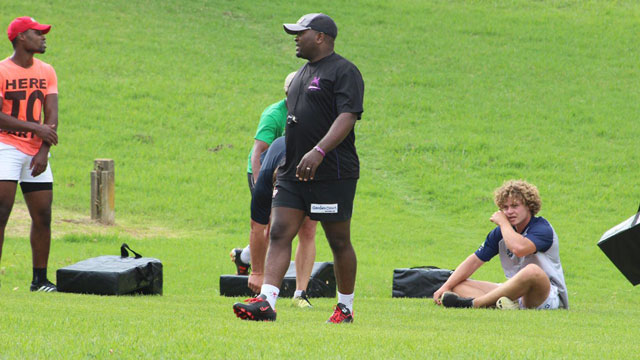 Tonight Rhodes University rugby is up against old rivals, University of Fort Hare at the RU Great Field at 6pm. We spend five minutes with the RU Rugby coach, Qondakele Sompondo ahead of one of the most critical games in the Varsity Shield debut.
Q: What are your expectations for tonight?
Coach: Over the past six years, we have played six games against UFH. We have beaten them four times and lost twice. They have always been our measure of growth and development because they are renowned as one of the best. If ever there is a match that is important this season, it is this one. UFH is known for two things, producing political leaders and their excellent rugby team. If we win or lose, this will define our entire season. Secondly, I am close friends with the UFH coach Elliot Fana, so it is a double rivalry for me.
Q: What can you predict?
Coach: I have no doubt that we will play a very competitive game. We have to win this game and the next two in order to move to the semi-finals. Although we lost the past three games, our game is still strong. We also collected two bonus points, which means, if we win, we will have enough points to stay in the running.
Q: A home game means what?
Coach: It means it is our field, our girlfriends, wives, our families and high expectations; it is going to be intense. We cannot disappoint.
Q: Who are the players to watch in your team?
Coach: I hate singling out players, but these four are in top form, if they keep that momentum, we will win this game. Look out for Lukhanyo Tshongwane, Uzu Nyanda, Ryan Horne and Yakusa Nodada.
Q: Parting shot.
Coach: The more people we have cheering us on the stands, the more points we will get.
Source: Communications
Please help us to raise funds so that we can give all our students a chance to access online teaching and learning. Covid-19 has disrupted our students' education. Don't let the digital divide put their future at risk. Visit www.ru.ac.za/rucoronavirusgateway to donate