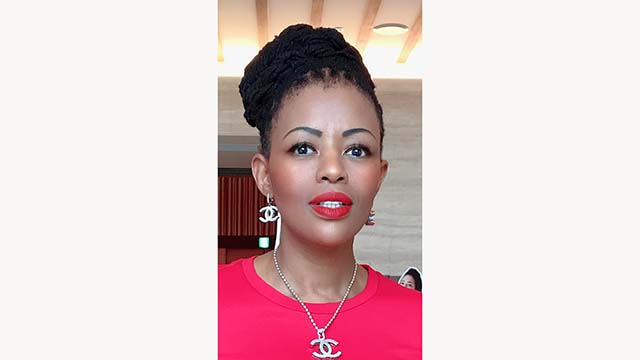 Multiple award-winning entrepreneur Johanna Mukoki graces the 2019 Rhodes University Student Entrepreneurship Week.
Johanna Mukoki will address Rhodes University students on 'Branding to attract opportunities as entrepreneurs'. The talk is part of the Rhodes Business School's Student Entrepreneur Week programme which seeks to encourage and support studentpreneurs.
Johanna holds a B.Comm degree from Rhodes University and started a travel management company Travel With Flair (TWF) in 1997 with two partners. Twenty-two years later, it employs more than 750 people, mostly black women, and has offices in Johannesburg, Cape Town and Durban.
She's a sought-after international motivational speaker and has spoken in Florida, Los Angeles, Atlanta, Germany and, of course, South Africa. Johanna also conceptualised, presented and was executive producer of SABC2's Women on the Move, a show highlighting successful South African businesswomen. She herself holds the Businesswomen's Association of South Africa's Business Woman of the year title.
TWF has a fully accredited training academy and provides 12-month courses for students who want to start a career in travel. Johanna also has several mentees, and has put some students through tertiary education to help them become employable.
A one-on-one couch conversation with Johanna done by a Rhodes student will take us through Mukoki's journey on 'Being a women in business' and provide tips beyond University life.
The event details are as follows:
Date: 12 August 2019
Time: 18:00- 21:00
Venue: Eden Groove Blue