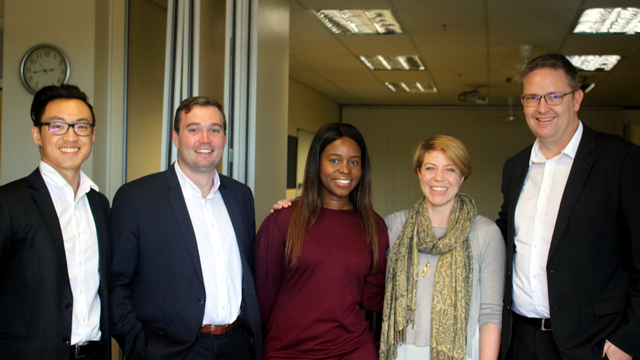 Rhodes University's Technology Transfer Office recently hosted legal firm KISCH IP Attorneys, to deliver a seminar on Intellectual Property and the IPR Act at the Main Library. The seminar was the first of a series of monthly intellectual property (IP) awareness lunches for both students and staff, organised by the Technology Transfer Office.
"Our first lunch was a huge success," explained Suzanne Wolhuter, Manager of Technology Transfer at the Rhodes University Research Office. "We had almost twice the amount of people we expected, which is testament to the importance of what we do."
During the seminar, the KISCH guests spoke about the requirement of novelty to file a patent and the process of applying for local and international patents. They also highlighted how IP ownership works under the IPR Act and how it governs technology development and commercialisation in relation to academic discoveries. KISCH IP then presented different examples and asked the crowd their perceptions of how ownership would work in those cases. Students and academics appeared to have a clear grasp of intellectual property laws, based on their engagement.
The seminar ended with a question and answer session where attendees could enquire about the more specific issues regarding patents and ownership while snacking on a finger food lunch.