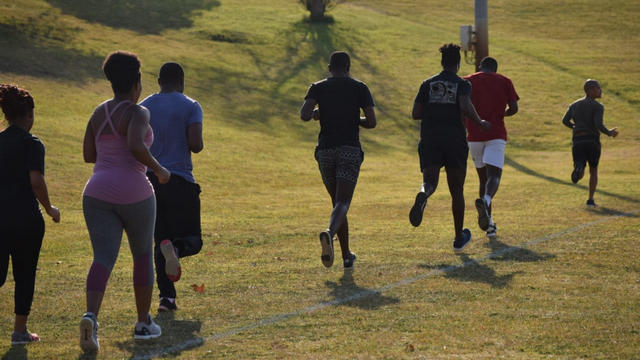 With just few days before the Women's Month start, Rhodes University Sports Administration through its affiliate, the Rhodes Sports Executive Council's Community Engagement arm, hosted its inaugural Women's Soiree 5km Race. The race took place on 20 July 2019 and was in aid of providing sanitary towels for female learners and students within Makhanda.
Rhodes Sports Executive Council member and co-orginiser, Nyashadzashe Nemacha, said the event was a huge success. "The race is part of a series of events to collect sanitary towels for female learners and students who often stay out of school or lectures because they simply do not have access to this necessary resource. This is meant to be a small token of our appreciation and to tell women that they are recognised and that being a woman is something to be proud of," said Nemacha.
The race started at Prospect Field and was open to all residents of Makhanda and participants brought along sanitary towels to take part in the race. Nemacha said the Council hoped that the race would culminate in a closing event to be held at the Highlander Restaurant on Women's Day. Several local shop owners signed up in support of the event through vouchers for food, sanitary towels, makeup, hair and nail products for women. The event had several other sponsors such as Rhodes University, Red Bull, Elegance Events and the Young Lion Royalty Empire.
The first place was taken by Sylvester Jeffries; second place by Hlulani Zitha and the third place by Afika Matanda. They all received prizes sponsored by the Communications and Advancement Division.
Even though the run is over, students and residents are still encouraged to donate sanitary towels and there are several drop off points identified within the town, which are: Delizzia, Zithanda Salon, Rhodes Music Radio (RMR) at the Steve Biko Building and at the Rhodes Sports Admin offices.
South Africa celebrates Women's Day on 9 August 2019 every year.