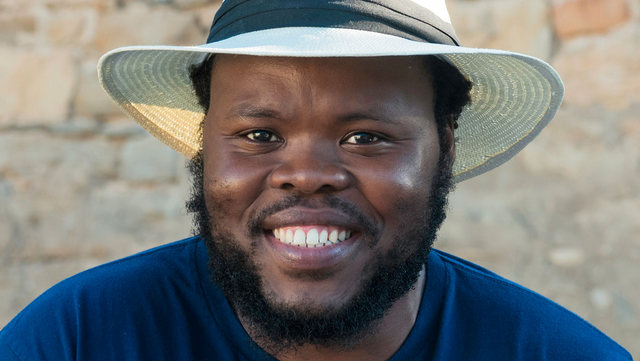 Associate Head of Rhodes University's Creative Writing Programme Dr Hleze Kunju, and alumna Lefatshe Moagi, have both been named as finalists for Avance Media's prestigious 100 Most Influential Young South Africans in the Personal Development and Academia category.
Done in partnership with 1000 African Voices and VIPI State (Avenva), this is the third iteration of this ranking system by Avance Media.
According to Prince Akpah, MD of Avance Media, this year's list features a record of 50 females and 50 males who have made remarkable contributions towards their respective fields which has extended impact to other young people across South Africa and beyond.
Dr Kunju wrote Rhodes University's first isiXhosa PhD thesis and has received many well-deserving awards for his work.
"I'm still quite shocked," Dr Kunju said. "I did not see this [Avance Media finalist announcement] coming at all. Most of the work that academics do is not so much in the public compared to other finalists who we are used to seeing on our television screens or filling up stadiums. I find it a great honour to be in the top 100."
Dr Kunju feels this announcement shows that Rhodes University is taking Intellectualisation of African Languages seriously. "Some Rhodes University departments have started embracing multilingualism in their lectures and tutorials. I've also successfully supervised four MA students writing in isiXhosa at Rhodes University, and two of them are pursuing their PhDs while lecturing isiXhosa in other Universities. There's also currently a number of MA & PhD students enquiring about writing in isiXhosa," he said.
He believes there is a bright future for African Languages in Higher Education. "It might take a while, but the situation is definitely better than it was before."
If he acheives the top spot in his category, Dr Kunju believes his win will be for the generations to come. "It should encourage more and more people to take part in the elevation of African languages and so build a solid foundation for future generations."
Another finalist, Lefatshe Moagi, completed her Honours in Politics at Rhodes University in 2008. She is currently a lecturer at the University of South Africa (UNISA).
Public voting is officially underway on Avance Media's website and will close on 25 February 2019. This voting will determine a single winner in each category as well as an overall winner.